About 135 teachers, professors and partners from the University of California, Los Angeles community and tie-in schools gathered this week at UCLA to exchange strategies and best practices at the first "Learning Together: Practitioners and Scholars in Partnership" conference.
The idea of partnerships was the theme of the conference, whether between practitioners and scholars, or between schools and the communities they serve, said conference organizers.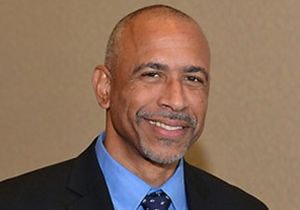 "Other than education there aren't a lot of ways to move the needle of equality," said Dr. Marcelo Suarez-Orozco the dean of the Graduate School of Education and Information Studies at UCLA. "At a time of growing inequality, education is the tool to bring more equity and democracy."
Dr. Tyrone Howard, a professor at the university as well as the associate dean for equity and inclusion kicked off the conference with a keynote titled "Understanding Student Trauma in the Learning Process." Throughout his address, Howard discussed why trauma matters, explaining that it typically has a significant and long lasting impact on cognitive and socio-economic development as well as on overall learning.
"It is lazy analysis to not understand the real effect trauma has on our students," said Howard.
His message resonated with Cicely Bingener, a kindergarten teacher at Payne Elementary School in nearby Inglewood.
"True ADHD and trauma symptoms are similar," said Bingener. "Are they [students] actually receiving the right services that will help them in the long haul? It makes me very hopeful that the science of brain trauma is being studied; it's not just anecdotal. It's a real thing."
A panel titled, "Partnership and Inclusion in Higher Education," featured a discussion with Drs. Sylvia Hurtado, Cecilia Rios-Aguilar and Linda Sax. Hurtado discussed the issue of campus climate and the importance of climate studies. Sax highlighted her research on gender and racial/ethnic diversity in Computer Science and Rios-Aguilar pointed out that students who start their educational journeys at community colleges are often looked down upon by academics at four-year institutions. "We keep treating them as second class citizens and I want to change that narrative," she said.
Dr. Pedro Noguera, a distinguished Professor of Education at UCLA and a prominent education researcher said that school reform is often treated as an ongoing ad and that there tends to be a disconnect between remedy and need.
Noguera also noted that poverty is not just an economic problem, but an educational one as well. This dovetailed with his overall message that in order for school reform to be effective, it needs to be holistic and child-centered.
"What I hope that people get out of this conference are the connections being forged here," said Noguera. "We are planting seeds. But the real work comes later."
A panel titled "Beyond School Walls" that included Drs. Annamarie Francois, John Rogers and Lorena Guillen emphasized the importance of community schools and that schools and teachers cannot properly serve their communities unless there is a shared experience between the two.
"My conception of what a community teacher is they draw upon students and families in diverse urban communities," said Francois. "I learned from the custodians and the cafeteria workers what it means to be a good teacher in the neighborhood where I first worked. They shared the experience of the students because they lived in the same community."