Dr. Jonathan Higgins, an educator and advocate for social justice issues that affect the Black and LGBTQ community, was recently fired from his position with the Queer Resource Center of Claremont Colleges in California, because of his "tweets and social media presence."
A few of Higgins' tweets centered on topics of police brutality, race, and the treatment received by those who identify as LGBTQ from heterosexuals. He was subsequently hired by Pomona College, and the announcement of his hiring was shared via email with the college's community in mid-June of 2017.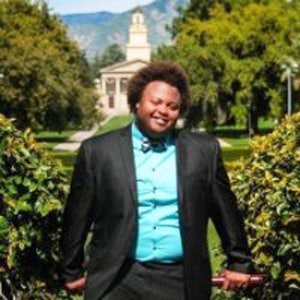 Higgins, who declined to comment when contacted by Diverse, had become the latest among a growing list of college faculty who have faced employment consequences as a result of their comments on social media sites such as Facebook and Twitter.
In New Jersey, former Essex County College professor, Lisa Durden, was fired in June 2017, after discussing her support for a Black Lives Matter group hosting a Blacks-only Memorial Day event, in an on-air interview with Fox News. Her comments led to the college cutting its ties with her.
In Connecticut, Yale University dean June Y. Chu was placed on leave and eventually stepped down from her job permanently after she left offensive reviews online for a restaurant and movie theater.
These two recent cases of college faculty being removed from their posts, shows the growing problem of public opinion and its place on college campuses.
As a result of Higgins' removal, a number of conversations have been initiated to reveal the need to establish a boundary between what is said over social media and how faculty actually engage with their students.
Dr. Cindi Love, executive director of the American College Personnel Association (ACPA), said that heavily policing the academic environment can potentially hinder the learning of students.
"Higher education institutions' campuses are supposed to be like the crucible, where people learn how to think and how to discern and how to deconstruct concepts, and beliefs and have conversation and interact," says Love.
Advocates warn that policing these environments that are designed to foster new thinking and conversation may result in faculty being forced to navigate the classroom in ways that can possibly prevent students from gaining new insight and perspective to social issues. Higgins' speaking on sensitive, yet timely and social justice-oriented subjects related to minority groups, and then being eventually fired, exemplifies the consequences that many faculty are facing as a result of speaking out.
Dr. Stephen Quaye, president of the ACPA, said that avoiding silence is the way to fight against these types of issues. "I think those of us who especially hold more protected or dominant identities, we can use our voices to support those who are feeling like they can't speak out because of fear of losing their jobs or feel the fear of consequences."
Higgins had been expected to serve as the director of The Queer Resource Center of the Claremont Colleges, which is comprised of seven schools and serves lesbian, gay, bisexual, transgender, queer, questioning, asexual, omnisexual, pansexual and allied communities on those campuses. The center also provides education, support and community resources to students within the Claremont consortium.
He was removed after discussions with Pomona's Associate Dean of Students for Personal Success and Wellness, Jan Collins-Eaglin and the Vice-President and Dean of Students, Miriam Feldblum. Meetings were held before and after his hiring to discuss "social media and the broader responsibilities of the Director position to create an inclusive environment that honors the intersectionality and multiplicity of all student identities."
Pomona College already was aware of Higgins' social media activity but proceeded to hire him because of his work and experience.
In an email sent to the Pomona community, Feldblum wrote, "We recognized that he brings an important voice to the support of LGBTQIA students, and especially QTPOC students, and that he approaches his work with passion and concern."