What would the young, ethnic minority voting bloc look like if more minority serving institutions (MSIs) became polling sites for local and national elections?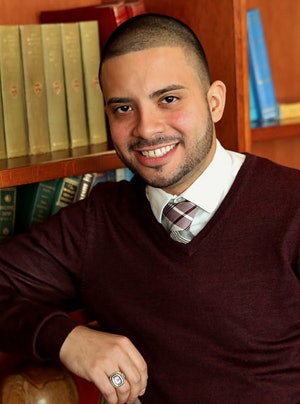 Using polling data from 2012 and 2016 presidential elections along with research on trends pertaining to young, ethnic minority voters, the Penn Center for Minority Serving Institutions recently published a report exploring the potential affects MSIs can play in deciding state and national elections.  According to Pew Research Center data analysis of Census Bureau data, Millennials made up 25% of votes casted in the 2016 presidential election, and for the first time in American history, Baby Boomers and older Americans were no longer the majority of the voting bloc.
Despite the increase of young voter participation, millennials (adults from ages 18—35) have the lowest voter turnout of 46%. Given that young, ethnic minority voters are the least likely to show up to the polls, coupled with the fact that MSIs disproportionately educate this population, the report examines the potential MSIs have for increasing the turnout of the populations they serve.
Historically Black colleges and universities (HBCUs) and Tribal Colleges and Universities (TCUs), in particular, were created to educate and empower Black and Native American students during a time when their postsecondary education opportunities were limited in some areas, and prohibited in others. While other institutions are considered MSIs based on their proportion of low-income, ethnic minorities on their campuses, these institutions are likely to have a commitment of educating and empowering the communities that they serve as well. Broadly, MSIs have been shown to be committed to promoting civic engagement, creating more inclusive environments, and graduating more ethnic minorities.
Based on voting data of previous elections, it is widely accepted that those who are college educated vote in higher proportions than those who are not. However, gaps in ethnic minority turnout persists. Some of the obstacles this voting bloc faces are: lack of information about voting, restrictive and limiting voter-identification policies, and an overall apathy toward voting during elections.
According to the Census Bureau's survey of voters, in 2012, 26.9 percent of Latinos registered to vote claimed that they were too busy or had school and work responsibilities that prevented them for voting on election day. Given that Latinos make up the largest share of eligible millennial voters, assisting in preventing these obstacles can have a major effect on their turnout.
In the report, we mapped the polling sites with college campuses provided by State and County election boards to demonstrate the proximity of polling sites to these institutions. We chose to focus on Colorado, Florida, North Carolina, and Pennsylvania because of their tendency to being "swing states" during presidential elections, as well as Arizona because of the sheer number of MSIs in the state. What we found was that the enrollment figures in most of the states examined were greater than the vote difference in the 2016 election, which demonstrates the power MSIs can have if they were able to get all eligible voters at their institution and surrounding community to vote. We also found that in some instances, MSIs were located in areas where voting sites were a mile or longer away, demonstrating the issue of access to the polls.
Beyond the issue of access to the polls for ethnic minorities, voters throughout the country are dealing with unjust, racialized laws that complicate their ability to exercise their right to voting. Over the past five years, more states have passed restrictive voter identification laws—from 4 states in 2012 to 7 states in 2016.
Some states are prohibiting students from using their school ID despite that form of identification being acceptable for school staff and faculty. Given that racial and ethnic minorities are less likely to have a driver's license, these types of laws disproportionately affect this voting bloc. Furthermore, seven states have passed voting laws that require first-time voters, many of whom are young adults entering college, to vote in person. Students who choose to go away from home to college are disenfranchised unless they can go home on election day. How is that fair?
So how can MSIs help alleviate these barriers and promote voting among their respective campus communities?
The report highlights a few of the many examples in which MSIs have maintained a legacy of civic engagement and served as agents of change in their communities. Whether through student activism such as what occurred at Paul Quinn College (PQC) in 2011 where students prevented the city of Dallas from expanding a landfill in an already desolate area, or the efforts of El Paso Community College in creating and sustaining innovative programs to educate its 30,000-plus students, MSIs cultivate environments where students can succeed academically and become more civically engaged. Some MSIs, like PQC, have even become polling sites for their local communities, giving their campus and local residents further opportunity to exercise their right to vote.
Despite an ever-increasing, young, ethnic minority population growth, we are not showing up to the polls. Unfortunately, legislators continue to create barriers to prevent us from voting, and to combat this, we must ensure that our voices are heard. MSIs have the opportunity and responsibility to continue their legacy of civic engagement and should look into how they can partner with local organizations to educate their students and local communities, and perhaps become polling sites.
Andrew Martinez is a Ph.D. student at the University of Pennsylvania's Graduate School of Education and research associate at the Penn Center for Minority Serving Institutions.