Alma College has announced it will partner with the Detroit Promise program, an initiative which provides full-tuition scholarships to qualified Detroit students graduating from any high school in the City of Detroit.
This partnership marks the 19th four-year institution and 25th post-secondary partner to join the Detroit Promise.
"Alma has a history of supporting students from the Detroit area, such as with our Detroit Future Scholarship program, which has improved access to Alma College for many students from Detroit," said Alma College president Dr. Jeff Abernathy. "Partnering with Detroit Promise further strengthens our commitment to those students."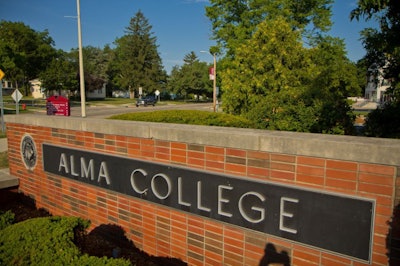 Scholarship recipients under the Detroit Promise will be given state and federal financial aid and have the opportunity to pursue an associate degree, technical certificate or bachelor's degree at participating community colleges and four-year colleges and universities, The Morning Sun reported.
Detroit students must have the following qualifications in order to apply: earn at least a 3.0 cumulative GPA as of Feb. 15 of their senior year, attend a high school in Detroit for four years and graduate and receive at least a 21 on the ACT or at least 1060 on the SAT.
The College is allowed to award however many scholarships to eligible Detroit students as it sees fit, as a result of being an unlimited partner.