The American Indian College Fund's signature scholarship program, The Full Circle Scholarship, which supports Native American college students, is now accepting applications for 2019-2020 recipients.
The American Indian College Fund donates millions of dollars to thousands of Native American students pursuing degrees in higher education each year.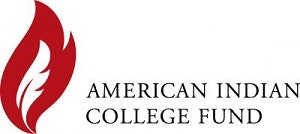 One percent of college students around the country identify as American Indian, and earn bachelor's degrees at less than half the rate of the general population, according to a College Fund release.
The Full Circle Scholarship funding in addition to other support programs for students are important components in assisting Native students earn a college degree and accomplish their goals.
Students who are descendants or are members of federally and state recognized tribes are eligible to apply for the benefit. There are no financial need requirements in order to apply for the scholarship.
Applications for Full Circle Scholarship will close on May 31, 2019. To learn more information about the scholarship, visit www.collegefund.org/scholarships.