TAMPA— The late Dr. Sylvia Marion Carley had a
big
vision.
In 2006, Carley created the Black, Brown & College Bound (BBCB) summit, a program designed to address the ongoing challenges facing African-American and Latino male students.
Nine months after the longtime Hillsborough Community College administrator passed away at the age of 72, Carley was honored and remembered this weekend as the chief architect of one of the nation's largest summits committed to exploring issues that impact young men of color.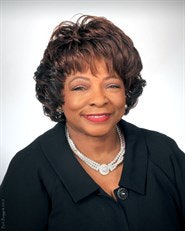 "From our humble beginnings with just over 200 conference attendees, BBCB stands as a testament to the importance of this issue and is recognized as the preeminent forum to address the barriers facing minority males," said Dr. Ken Atwater, president of Hillsborough Community College (HCC), which convenes the annual gathering. "From the teaching and learning that takes place every day across all of our colleges, to the work that has been done at this important conference, we are all ensuring no student's dream of a college education is left unrealized."
The event — which now attracts close to a 1,000 participants from across the nation — provides scholarships to students and routinely draws prominent speakers such as former Secretary of State General Colin Powell, musician John Legend and former football player and television host Michael Strahan.
This year's speakers included Drs. Mark Anthony Neal, chair and professor of African & African-American Studies at Duke University, Michael Eric Dyson, a sociology professor at Georgetown University and James Brown, the three-time Emmy Award winner and host of the NFL Today Show on CBS.
Carley, who served as Campus President of the Ybor City Campus, vice president of academic affairs and an associate professor of Sociology at Hillsborough in a career that spanned more than 35 years, was dedicated to the plight of Black and Hispanic young men of color.
BBCB is "trying to help folks get to where you're going and stay there when they arrive," Dyson told the students. He encouraged the young men to be curious about the world that they live in and to forge relationships with their elders. "Listen to some of the older folks that have something to say to you," he said.
Over the years, more than 6,000 participants from more than 25 states have attended and participated in this national conference. Thanks, to Carley, the summit has been hailed as a national model.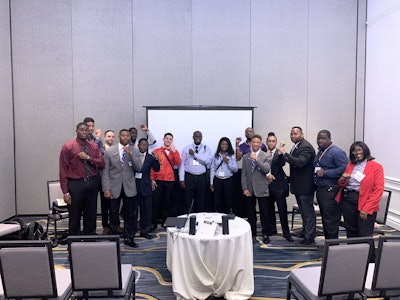 "Her loss was one that was not only shared by our HCC family, but across our entire community," said Atwater, who worked with Carley from the time he arrived to HCC as president in 2010.
Brandon Portillo, a senior at Framingham State University took a flight from Massachusetts to Tampa because he was anxious to be apart of the gathering.
"Being here, I got to see a whole lot of people who look like me doing such powerful things," said Portillo, who added hot he is now motivated to go on to pursue his master's degree once he graduates in May. "I've been inspired to also help the next generation of young men coming behind me."
At a time when a flood of programs have propped up across the country aimed at addressing some of the issues that beset young men of color — few have had the longevity and success of BBCB, which has cultivated partnerships with over 150 higher education institutions across the country to take a holistic look at how to remove barriers that cause disparate impact on collegiate graduation rates for male students of color.
This year's theme, "Empowering Black & Latino Men in Colleges: All Hands on Deck," included a variety of workshops such as "Demystifying Graduate School for Black and Latino Men," to "Understanding the Identity Formation of Disadvantaged Populations."
That call to action means that there is something that everyone can do to help Black and Brown students, says BBCB organizers.
"By bringing together national scholars and leaders across all sectors, we are providing a unique environment for student, administrators, faculty and staff to collaborate and seek solutions and share best practices on this critical issue."
Jamal Eric Watson can be reached at [email protected]. You can follow him on Twitter @jamalericwatson