Some universities have taken strict action against students, and in one case, a faculty member, for their racist and offensive comments and videos about George Floyd, a Black man who died last week after a Minneapolis police officer pinned him down with his knee on his neck for approximately nine minutes. These students and faculty also made derogatory comments about those protesting Floyd's death.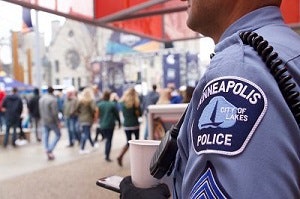 The University of South Carolina expelled a student responsible for a racist social media post and Marquette University withdrew an admission offer to a student for the same reason, reported WIS News and the Milwaukee Journal Sentinel.
At Missouri State University, two incoming students who also made racially inflammatory posts withdrew from the university, even though university president Clif Smart decided he wouldn't rescind their offers of admission. In South Carolina, the College of Charleston rescinded an offer of admission to a student who wrote a racist social media post, the institution said in a statement.
Meanwhile, Temple University has "reported" a student to concerned authorities for a racist video. At The Citadel, the Military College of South Carolina, authorities are investigating a racist comment posted by a student. And at Weber State University, a professor resigned after his offensive comments about those protesting the killing of George Floyd angered many.
Admission was rescinded for an incoming student at Marquette University who in a social media post compared the death of Floyd to some athletes' peaceful protests against racism by kneeling during the national anthem.
One publication said the student is Leah Zenk from New York's Riverhead High School. She was set to play on Marquette's women's lacrosse team on a scholarship.
"Some ppl think it's ok to (expletive) kneel during the national anthem so it's ok to kneel on someone's head," the incoming freshman's post read. "come at me. y'all brainwashed," said the social media post by Zenk.
This post was not in keeping with the values of Marquette, said spokeswoman Lynn Griffith.
"Following an internal review involving the Division of Student Affairs, Undergraduate Admissions, Office of Institutional Diversity and Inclusion, and Intercollegiate Athletics, and in alignment with our Guiding Values, Marquette University has made the decision to rescind the incoming student's offer of admission and athletics scholarship, effective immediately," Griffith said.
Meanwhile, on Monday, the University of South Carolina expelled a student responsible for a social media post calling Black people "gorillas" and saying someone should "shoot them" because they are destroying downtown Charleston.
In a statement, Jeff Stensland, a university spokesman, didn't directly reference the expulsion.
"As UofSC President Bob Caslen shared over the weekend, our Carolinian Creed calls on us to respect the dignity of all persons, to respect the rights and property of others, and to discourage bigotry, while striving to learn from differences in people, ideas, and opinions," Stensland said. "Our university will intensify educational efforts to ensure that we are equipping our students, faculty and staff to uphold these high standards and to give them the tools to effectively navigate the current tensions in our society…[the university] stands united against racism and social injustice."
The incoming students at Missouri State, two White teenage girls, posted a video in which one of them kneels near the neck of the other pushing down on her head. Both are laughing and the video is captioned "Aw ging can't breathe," reported the Springfield News-Leader.
In a blog post on Tuesday, Smart wrote that his "first impulse was to rescind the offer of admission to these students," but he didn't do that because the public university is "legally required to uphold the principles of free speech" embodied in the First Amendment to the Constitution.
"I will admit that it was tempting to ignore the First Amendment in this case," wrote Smart. "Doing so would violate our legal obligations but, more importantly, it would effectively prevent the university from accomplishing its mission."
Smart said the university's responsibility is to educate students who don't "come to us fully formed" on the school's mission, which includes ethical leadership, community engagement and cultural competence.
In Philadelphia, Temple University responded to a Twitter post that brought attention to a video posted by Jimmy Freas, a media studies major. In the video, Freas ridiculed Floyd's name and ranted against those protesting his death.
"This grass, this grass (expletive) didn't stand up for George Foreman, Floyd, Foreman, George Foreman Floyd Grill Foreman Phil," Freas said in the video. "(expletive) that grass! Nah, (expletive) you grass, you didn't stand up for (expletive). You didn't go march, (expletive) that! …Rock on, keep on (expletive) rioting, because that will (expletive) solve the problem."
Temple thanked the person who brought the video to their attention.
"Racist behavior, such as this, is disgusting and never acceptable. We've reported this student to the appropriate administrators, and they are taking action," said the university on Twitter.
Offensive comments about Floyd's death and the ensuing protests didn't come from some students alone.
In Ogden, Utah, Dr. Scott Senjo, a criminal justice professor at Weber State University, was put on leave — and then resigned — for his tweets on the nationwide protests, reported ABC 4. Senjo said he was ordered to resign but the university denied it.
"The university had placed Senjo on paid leave June 2, in order to conduct a review of the situation. The university did not ask him to resign," said the university in a statement on its website.
On a widely viewed video showing New York Police Department vehicles plowing into a crowd of protesters over the weekend, Senjo tweeted: "That's not how I would have driven the car into the crowd."
Senjo, who has since deleted his Twitter account, also responded to a tweet by a reporter who said they were injured by police while covering a protest in New York. He said: "Excellent. If I was the cop, you wouldn't be able to tweet."
In a statement, Weber State called Senjo's comments "hurtful and inconsistent with the values" of the university and "our work to create an inclusive and welcoming environment."
Weber State said that in an email sent to his department chair and college dean on Wednesday, Senjo wrote: "I studied the situation and the public fury is too great. I have to resign immediately. There's no other option."
In an email to ABC 4, Senjo said he apologized to the university for his "Twitter contributions."
"I made those tweets in the sordid atmosphere of Twitter knife fights where sarcastic put-downs and tasteless humor are often the norm," Senjo said. "I failed to respect my role as a college professor in the hyper-emotional atmosphere of the recent police brutality protests. I apologize for my Twitter contributions. In the aggregate, they reflect a great deal of ugliness."