Robert F. Smith, whom Forbes calls the wealthiest Black person in the U.S., is set to launch an initiative to ease the debt of students at historically Black colleges and universities (HBCUs), reported Time.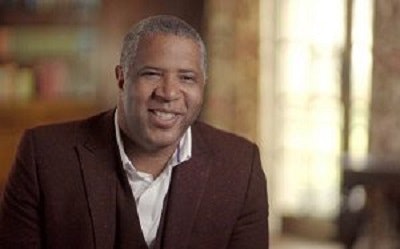 The Student Freedom Initiative aims to address the disproportionate loan burden on Black students. The program's partners include Michael Lomax, CEO of the United Negro College Fund; Henry Louis Gates Jr., director of the Hutchins Center for African and African-American Research at Harvard; the Jain Family Institute; and the Education Finance Institute.
"You think about these students graduating and then plowing so much of their wealth opportunity into supporting this student debt, that's a travesty in and of itself," Smith, chairman and CEO of Vista Equity Partners, said Tuesday during a TIME 100 Talks session.
The initiative will launch in the fall of 2021 with an initial $50 million grant at up to 11 HBCUs that are yet to be named. The program will offer junior and senior STEM majors a flexible, lower-risk alternative to high-interest private student loans. Smith aims to support 5,000 new students each year and has set a goal of raising at least $500 million by October to make the program "self-sustaining" via investments and graduates' income-based repayments.
"I think it's important that we do these things at scale and en masse because that's how you lift up entire communities," Smith said. "Of course, we all like the great one story, but I want thousands of these stories. And I want thousands of Robert Smiths out there who are actually looking to do some things in fields that are exciting to them and are giving back."
Last year, Smith paid off the student debt of Morehouse College's Class of 2019.