Brown University students have voted by a vast margin that the Ivy League school should offer reparations to descendants of enslaved people who were affiliated with the school and its founders, NBC News reported.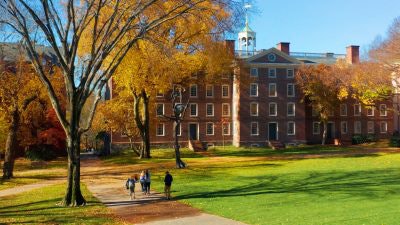 The voting – on two referendum questions – took place last week during an annual election.
One question was whether Brown should make "all possible efforts to identify the descendants of enslaved Africans who were entangled with and/or afflicted by the University and Brown family and their associates." Results show approximately 89% of undergraduates approved.
The other was whether the school should give reparations to those descendants. Results show about 85% approved.
Students voted for reparations in multiple forms, including preferential admission, direct payments and targeted investments in Black communities.
"Confronting questions of reparations and institutional reckoning with connections to the transatlantic slave trade has a deep history at Brown," Brown spokesperson Brian Clark said in a statement. "The University interrogated this issue as a full community from 2003 to 2006, and Brown committed to a series of actions whose impact persists in our education, research, engagement with historically underrepresented groups and ongoing work in diversity, equity and inclusion.
He said that the current work of Brown's Task Force on Anti-Black Racism "will make recommendations on more Brown can do to address the legacy of slavery."