TAMPA, Fla. — Hundreds of students, administrators and community advocates gathered in Tampa over the weekend for the annual Black, Brown and College Bound Summit.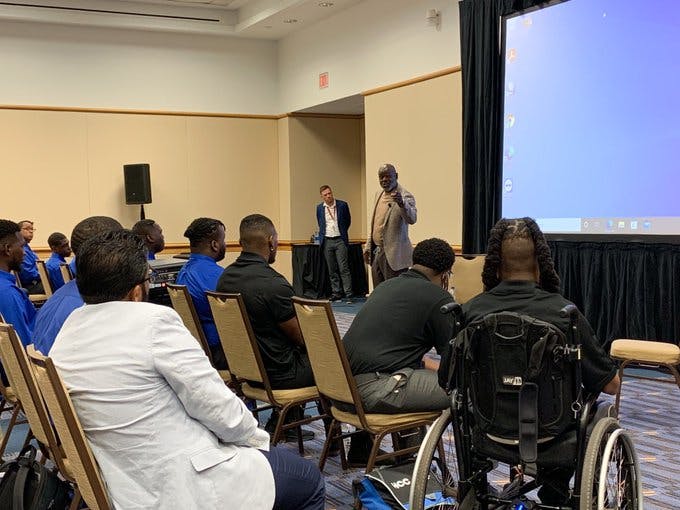 Emmitt Smith delivered the keynote at this year's Black Brown College Bound Summit.
The Summit—aimed at boasting African American and Hispanic men in college—featured keynote speeches from former Secretary of Housing and Urban Development Julian Castro, New York Times bestselling author Dr. Ibram X. Kendi and keynote speaker Emmitt Smith, an NFL Hall of Famer.
The event, now in its 15th year, is sponsored by Hillsborough Community College. 
"Black, Brown, & College Bound is all about having minority males being successful in college and hopefully one day we will never need it because we hope the success rate just becomes normal," said Dr. Ken Atwater, president of Hillsborough Community College. 
Roughly 350 students from 40 colleges across the country attended the event held at the Tampa Convention Center. attendees participated in workshops and motivational sessions that addressed the challenges Black and Latin men face when trying to attend college. The Summit focused on solutions to social justice issues like poverty, access to education, racial injustice, the criminal justice system, policing and other equity concerns.