The Indiana University (IU) Kelley School of Business is partnering with Alpha Phi Alpha Fraternity Inc., the first intercollegiate Greek-lettered fraternity for African American men, inviting fraternity members to apply for a fellowship program for the Kelley School's MBA Program.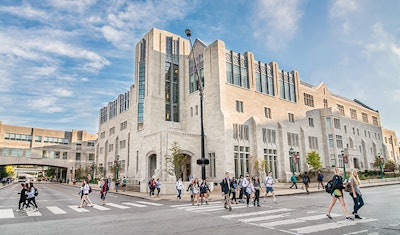 "We are proud of a heritage at Kelley that highlights the importance of developing leaders who reflect our increasingly diverse society through a learning environment that is supportive for all," said Dr. Ash Soni, interim dean of the Kelley School and The Sungkyunkwan Professor.
The partnership aims to support members who want to develop as leaders, with participants getting financial support and benefitting from career development program Me, Inc. At least three full-tuition fellowships will be given each year.
Additionally, the Kelley School also may provide support for fellows to attend Alpha Phi Alpha conferences annually and provide applicants with application fee waivers. It will also create webinars for Alpha Phi Alpha undergraduates to learn more about business careers.
"Alumni of Alpha Phi Alpha have included a Supreme Court justice, a United Nations ambassador, civil rights leaders and, of course, many successful businessmen. We hope this new partnership will inspire more graduates to learn about leadership opportunities in business, promoting greater diversity, equity, and inclusion in corporate America," Soni said.