Florida A&M University's (FAMU) School of Journalism & Graphic Communication will receive a $1 million multi-year grant from Disney to support journalism students, the Tallahassee Democrat reported.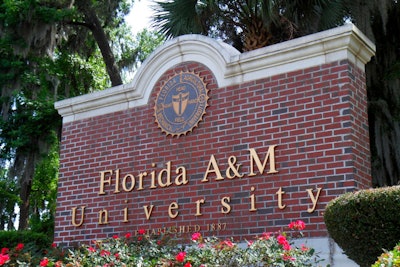 ABC News President and FAMU alum Kimberly Godwin announced the grant at FAMU's Homecoming Convocation in October.
"Florida A&M University changed my life," Godwin said in a statement. "I first set foot on campus as a shy 16-year-old girl but graduated as a confident journalist prepared to tackle the biggest news stories. FAMU gave me the tools I needed to get to where I am today, and I am truly grateful."
The grant from The Walt Disney Company will go toward establishing the Disney Storytellers Fund at the historically Black college and university (HBCU). The grant is intended to provide journalism students with scholarships, stipends, mentorship, leadership development, and training over five years.
The Disney Storytellers program aims to give historically underrepresented Black students better access to careers in storytelling.
"I hope that this donation from The Walt Disney Company will allow the next generation of bold, straightforward journalists to uncover their potential and achieve their dreams too," Godwin said.