Two Spelman College students have been selected as Schwarzman Scholars, one of the world's most prestigious graduate fellowships.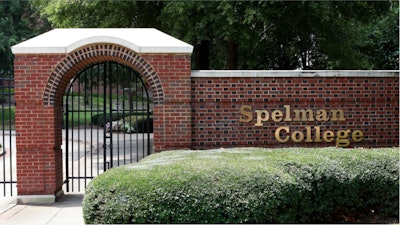 Among the 151 chosen for the 2023-2024 Class of Schwarzman Scholars were Spelman's Naomi Aladekoba and Sophia Bax-Wooten. The two will be part of the program's eighth cohort – they will be enrolled August 2023 – with participants from 36 countries and 121 universities.
"Applying for prestigious awards, like this one, provides our students with an opportunity to sharpen their ideas about what matters to them," said Dr. Michelle Hite, an associate professor of English and co-director of the Prestigious International Fellowships program at Spelman. "We're grateful that the jury agreed with our impressions of their candidacy, and we're very happy that Naomi and Sophia will experience the immediacy of the Spelman sisterhood in one another, in China."
Schwarzman Scholars will be part of a one-year, fully-funded master's degree program in global affairs at Schwarzman College on the campus of Tsinghua University in Beijing, China. The students will also have access to internships, mentors, high-profile speakers, and career development resources.