Yet another U.S. mass shooting has killed three and critically wounded five Michigan State University (MSU) students.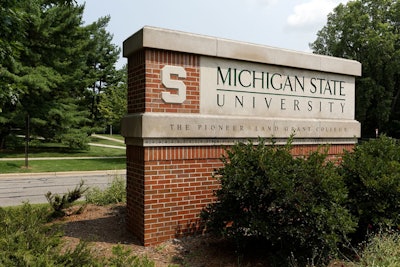 The gunman – he committed suicide – was 43-year-old Anthony Dwayne McRae, someone not affiliated with the school, said MSU Interim Deputy Police Chief Chris Rozman.
"We have no idea why he came to campus to do this tonight," Rozman said.
McRae opened fire on the evening of Feb. 13 at two campus locations. The attack came hours before the five-year anniversary of the 2018 mass shooting at Marjory Stoneman Douglas High School in Parkland, Florida.
This attack is the 67th mass shooting – with four or more shot, not including a gunman – in 2023 in the U.S., according to the Gun Violence Archive. Two years earlier, Michigan had another school shooting. In November 2021, a shooting at Oxford High School killed four and injured six students.
"As a representative of Oxford, Michigan, I cannot believe that I'm here again doing this 15 months later," said Rep. Elissa Slotkin, D-MI at an early morning news conference on the day after the shooting. "I am filled with rage that we have to have another press conference to talk about our children being killed in their schools."
Records show that McRae had to forfeit a weapon and was sentenced to a year of probation after being arrested in June 2019 by Lansing police and charged with a felony for carrying a concealed weapon without a permit. He pleaded guilty to a misdemeanor for possession of a loaded firearm in a vehicle and was discharged from probation in May 2021.