Educational test prep company Kaplan and Talladega College are partnering to provide the school's undergraduate student population with free prep courses for graduate-level admissions exams and professional certifications.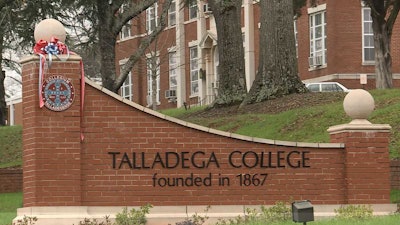 The school joins Xavier University of Louisiana, Howard University, and Delaware State University as Kaplan's first historically Black college and university (HBCU) partners for its All Access initiative.
"Our community of educators is committed to ensuring that our graduates are equipped for the global community through academic excellence, moral values, community service, and professional development. And we know that a sound investment in Talladega College students like this will help them achieve their career goals and have brighter futures," said Talladega President Dr. Gregory J. Vincent. "Our partnership with Kaplan, supported by our critical and strategic use of Title III funding, will help ensure that we continue the College's historical legacy of preparing students not only for the world of work but also for advanced graduate studies."
Some graduate-level admissions exams include the GRE®, GMAT®, LSAT®, and MCAT®.
Many students see tests as a barrier, whether it is due to the price of preparation or the difficulty of the exams, said Mark Reimonenq, Kaplan's director of university partner solutions.
"By partnering with Kaplan, Talladega College is increasing its investment in the future and promise of its students in a powerful way, and we're incredibly excited to partner with them to help them reach their full potential," Reimonenq said. "Providing these free test prep resources for so many important exams and certifications is a real game changer in Talladega students' educational and professional journeys."
Kaplan will announce more partnerships soon, Reimonenq said.