We cannot lose focus on equitable access and inclusion amid the chaos that COVID-19 has wreaked on higher education and the current and prospective students we serve.
During this session, expert panelists will discuss strategies that support and prioritize diversity and inclusion efforts in recruitment, admissions and retention.
Key Topics for Discussion:
How to keep the institution's attention focused on diversity and inclusion efforts
How to pivot recruitment strategies when face-to-face interaction is not possible
How to ensure equitable access in admissions and online education
How active mentorship can evolve to better address needs of remote learner

Panelists: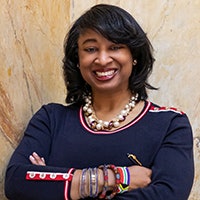 Dr. Renetta Garrison Tull,
Vice Chancellor for Diversity, Equity, & Inclusion, University of California, Davis
Dr. Renetta Garrison Tull is Vice Chancellor for Diversity, Equity, & Inclusion at the University of California, Davis. She previously served as Associate Vice Provost for Strategic Initiatives at the University of Maryland, Baltimore County (UMBC) and Professor of the Practice in UMBC's College of Engineering and Information Technology. She also worked with the University System of Maryland (USM), co-leading several NSF-funded initiatives. Tull earned engineering and science degrees from Howard University and Northwestern University, was an Anna Julia Cooper Postdoctoral Fellow at the University of Wisconsin-Madison and has held faculty positions at the UW-Madison and the University of Maryland College Park. Externally, Tull has been involved with projects for Puerto Rico's ADVANCE Hispanic Women in STEM, the National Academies of Science, Engineering, and Medicine, and UNESCO.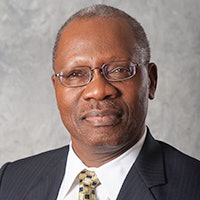 Dr. Maurice C. Taylor,
Vice President for Academic Outreach and Engagement, Morgan State University
Dr. Maurice C. Taylor is the Vice President for Academic Outreach and Engagement at Morgan State University and the former Dean of Morgan's School of Graduate Studies. He is Morgan's representative to the Maryland Higher Education Commission (MHEC), serving on numerous MHEC task forces including the 2009 and 2013 Maryland State Plan for Post-Secondary Education and the Segmental Task Force on Historically Black Institutions. Taylor has chaired several standing committees of the GRE Board, including a term as Board Chair, and now serves as a member of the Board's Diversity, Equity and Inclusion Committee. A native of Baltimore, Maryland, Dr. Taylor earned a bachelor's degree in Sociology from Juniata College, masters and doctorate degrees in Sociology from Bowling Green State University and a law degree from Duke University.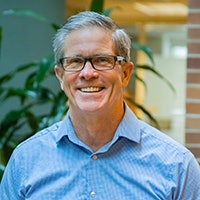 Dr. David G. Payne,
Vice President for Global Higher Education, Educational Testing Service
Dr. David G. Payne is Vice President and Chief Operating Officer of ETS's Global Higher Education Division, which includes all College and Graduate School programs and services. Since coming to ETS in 2003, David has proven to be a dynamic, collaborative and visionary leader committed to developing new solutions that empower students and institutions to succeed. A former Department Chair, Vice Provost and Graduate Dean at Binghamton University in New York, current Chairman of ETS Global B.V., and member of the ETS Assessment Beijing Ltd Board, David brings to every opportunity a wealth of experience in domestic and international higher education, educational assessment and nonprofit organizations. He earned his doctorate degree in cognitive psychology from Purdue University.
Moderator: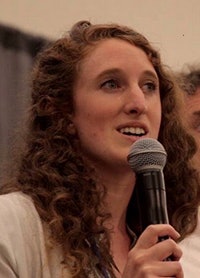 Sara Weissman,
Staff Writer, Diverse: Issues In Higher Education
Sara Weissman is a staff writer at Diverse: Issues in Higher Education, covering public policy and faculty life. She formerly served as editor of New Voices Magazine and reported for Religion News Service, where her work was published in The Washington Post, The Huffington Post and USA Today, among other outlets. She graduated with a bachelor's degree in history from UC Berkeley and earned her master's degree at Columbia University Graduate School of Journalism.
Recorded on October 22, 2020