Dr. Julian Vasquez Heilig, dean of the University of Kentucky's (UK) College of Education, has been named the winner of the University Council for Educational Administration's (UCEA) 2022 Linda C. Tillman Social and Racial Justice Award.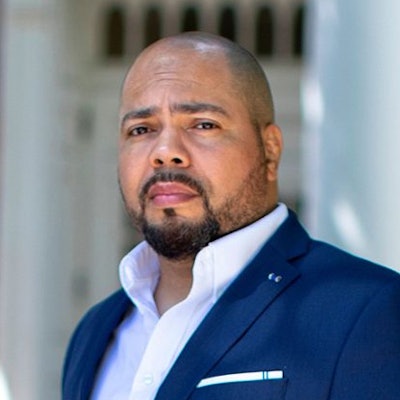 The award – named after diversity and equity advocate Linda C. Tillman – recognizes and commends Vasquez Heilig's work towards equity in education.
"Julian has elevated the College of Education's role in addressing topics prominent in the public discourse and his work is helping shape policy to bridge divides," said Dr. Linda C. Tillman, distinguished visiting professor at Loyola Marymount University. "His ability to make academic research useful and relevant to racial and social justice in schools and communities is integral to UCEA and the University of Kentucky's mission."
Vasquez Heilig – ranked among the U.S.'s top public influencers in education since 2014 – is currently on the executive committee and education co-chair for the Kentucky NAACP.
During his tenure, Vasquez Heilig has worked to increase diversity at the school, with faculty of color now representing almost 29% of the College of Education and this year's incoming freshman students of color more than tripling since 2019.
And in 2019, he launched a partnership between the UK College of Education and the NAACP to create the Education and Civil Rights Initiative, an education, advocacy, and research initiative on educational equity, civil rights, and social justice.
Vasquez Heilig's scholarly work is extensive, and he is well known for his scholarship regarding racial inequities in the U.S.'s education system. In the last decade, he has published more than 60 peer-reviewed pieces on issues including racial equity, accountability, school choice, and teacher preparation.
Vasquez Heilig holds a Ph.D. in educational administration and policy analysis and a master's degree in sociology from Stanford University; and a master's in higher education and a bachelor's degree in history and psychology from the University of Michigan, Ann Arbor.