Morgan State University, a Historically Black university in Baltimore, has been awarded the 2022 ETS/CGS Award for Innovation in Promoting Success in Graduate Education: From Admission through Completion from The Council of Graduate Schools (CGS) and ETS.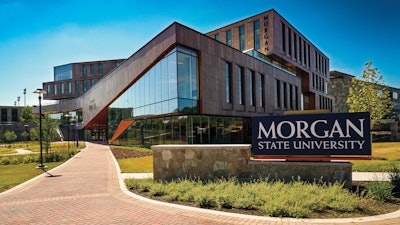 The award applauds promising and innovative proposals to improve student success and degree completion at master's and doctoral levels while promoting inclusiveness, with the winner receiving a two-year, $20,000 matching grant.
Morgan State's Teaching Assistant Project (TAP) – created by its School of Graduate Studies – includes features aimed at providing development of instructional skills, fostering a community of learners and coaches, and ensuring development of a teaching philosophy that fully embraces inclusion and diversity. Its instructional curriculum is built on a series of four courses. The first two courses will be required for TAs, and completing all four earns one a certificate.
"Our proposal reflects our commitment to student success through thorough and innovative preparation for the contemporary workplace of many of our graduates, higher education itself. The program will prepare graduates for instructional demands that are ever-changing and increasingly challenging," said Dr. Mark Garrison, dean of the Morgan State School of Graduate Studies. "The award supports a rigorous approach to training doctoral students in higher education instruction with exposure to the science of learning and immersion in the diversity and inclusion values held dear by Morgan's faculty. Our students will achieve proficiency as instructors and have demonstrated those skills in the classroom."