Amarillo College and Imperial Valley College has been chosen as winners of the Aspen Institute Prize for Community College Excellence.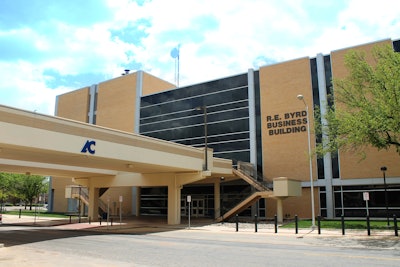 Two of the nation's fastest improving community colleges, Amarillo and Imperial Valley are beating national rates by getting 8 and 12 percentage point improvements respectively, in graduation rates over four years. More than 50% of transfer students from Imperial Valley earn a bachelor's degree within six years of entering community college – about 10 percentage points above the national average. Meanwhile, Amarillo graduates earn wages $11,000 higher than earned by other new hires in their region.
Given that the two schools both serve large rural areas with high rates of poverty and low rates of educational attainment, these achievements are particularly impressive.
"These two colleges tell the story of the incredible improvements in student success that can be achieved at community colleges, not just better graduation rates but outcomes that matter even more to students: getting the education they need to land a good job and succeeding in attaining a bachelor's degree," said Jane Swift, Aspen Prize jury co-chair and former governor of Massachusetts.
The two prize winners will each receive $500,000, a prize funded by Ascendium, the Joyce Foundation, JPMorgan Chase, and the Kresge Foundation.
"What our country needs to understand is that community colleges educate a third of the nation's undergraduates. This means that they are essential to talent development and economic mobility in every community, in every state," said co-chair Dr. Michael Sorrell, president of Paul Quinn College.
Half of Amarillo's 12,000 students are students of color and Imperial Valley serves 7,800 students, 93% of whom are Hispanic.
"We know that students enroll in college for one reason above all others: to get a good job," said Josh Wyner, executive director of the Aspen Institute College Excellence Program. "For community college students, there are two ways to achieve that goal. Either a workforce credential that helps them land a good job right away, or an associate degree that prepares them to transfer and earn a bachelor's. What's so amazing about these winners is how clearly they hold those goals as the top priority. Amarillo and Imperial Valley are changing lives by getting students not just to completion, but set up for life-long success."