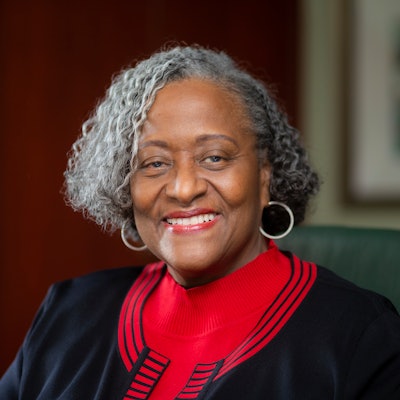 Title: Vice President for Student Affairs, Temple University
Dr. Theresa A. Powell is the vice president for student affairs at Temple University. Powell's career accomplishments include her tenure as the first African American female president of the National Association of Student Personnel Administrators (NASPA), where she has been honored as a Pillar of the Profession, as a recipient of the Fred Turner Award for Outstanding Service to NASPA, and as a Legacy of the Profession. In addition, she was a Team Chair, a Consultant Evaluator, and a member of the Accreditation Review Council for The Higher
Learning Commission for eleven years. Powell received her bachelor's degree from the University of Pennsylvania, her master's degree from Texas Christian University, and her doctoral degree from The Ohio State University. Before coming to Temple, she was vice president for student affairs at Western Michigan University, where she was also a tenured professor. She has held higher education administrative roles at a wide variety of institutions, from community colleges to HBCUs to large public universities, among others. Powell is the recipient of the prestigious Maude Stewart Award, given by the faculty of the higher education graduate program at The Ohio State University to individuals who have made significant contributions to the fields of higher education and student affairs. She was also invited to be an executive-in-residence at University of Florida. She has taught, presented, written, and consulted widely on a broad range of student affairs issues, including student culture and diversity, career concerns of women administrators, student leadership, and campus programming. She is currently a Clifton Strengths Coach and a member of the Melvin C. Terrell Foundation Board. She has served in numerous roles for NASPA's African American Men's and Women's Summits and spearheaded the first fundraising campaign to assist young professionals in attending the summits.