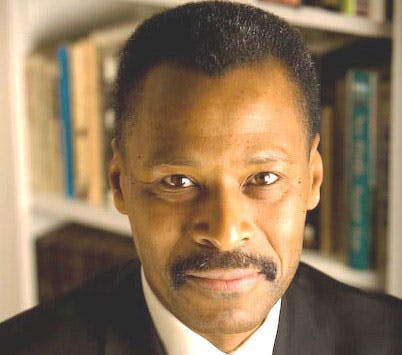 As top college administrators gather in Washington this week for the Congressional Black Caucus Foundation's 42nd annual Legislative Conference and next week's White House Initiative on Black Colleges conference, the networking conversations about the November presidential elections and politics on Capitol Hill are likely to be laced with a different kind of name dropping: who is in the running for the presidency of what college?
With a dozen or so historically Black colleges and universities actively engaged in searches for presidential candidates and several more expected before the school year ends, speculation abounds over who head hunters and presidential search committees are eyeing for the unusually large number and wide range of posts open at the same time.
From Florida A&M (FAMU) University to Fisk University, North Carolina Central University to Morehouse College and more, job opportunities abound, paying handsome salaries to candidates willing to take on the myriad challenges facing higher education today, particularly HBCUs.
None of the nearly dozen higher education veterans or head hunters would speak for attribution about what they know, citing the highly tentative nature of any possibilities at this point in the search at most institutions and the fact, in some cases, that they may be on a prospects list and not know it.
Still there was no shortage of name dropping of a mix of men and women with experience and credentials that make them worthy of consideration, say those interviewed.
For sure several search lists will probably include Dr. Michael Lomax, president of UNCF and former president of Dillard University, Dr. Leonard Haynes, the veteran of several White House administrations and current overseer of Title VIII programs, and Dr. Glenda Glover, dean of the college of business at Jackson State University. She is one of a handful of women college administrators in the nation who has a Ph.D., a law degree and is a CPA.
Speculation abounds about Dr. Walter Strong, executive vice president at Dillard University and a former Meharry Medical College executive, considered by colleagues as one of the best advancement officers in the nation.
Observers include former Jackson State University Provost Dr. Joseph Martin Stevenson on their list along with Dr. Barron Harvey, dean of the college of business at Howard University, Dr. Joyce Ladner, veteran educator and one-time interim president of Howard University and current Jackson State Provost Dr. Mark Hardy.
FAMU interim president Larry Robinson, a nuclear scientist with extensive experience working with government agencies, is likely to be plucked from the university, if university trustees opt to keep their rule barring interim presidents from being considered for the top slot. Robinson, who holds a Ph.D. from Washington University in St. Louis and has been provost of FAMU twice, has said he does not want the top job on a permanent basis.
That said, many of those interviewed placed him among the most qualified for the presidential post and note universities have made exceptions to their interim president rule in instances where the interim executive had done an outstanding job, as was the case two years ago with Grambling University in Louisiana.
After a long search, Grambling trustees decided they already had the best candidate in the seat and decided to offer interim president, Dr. Frank Pogue Jr., the post on a permanent basis. Pogue, at the time a recruiting consultant, had retired as president of Edinboro University of Pennsylvania after a 10-year stint. Prior to that assignment, he had spent some 20 years as an administrator in the State University of New York (SUNY) higher education system.
Another name frequently mentioned is Dr. John S. Wilson, head of the White House Initiative on Historically Black Colleges and Universities. Wilson, who had been a candidate for president of Morehouse College the last time the post was open, is said to be anxious for a chance to lead an institution, having spent several years offering advice to HBCUs on how to challenge a future dramatically different from the captive audience, book and paper, liberal arts focus of the past.
The big challenge facing the universities on the hunt and those likely to emerge as serious candidates for one or more of these posts is whether one or both parties moves too hastily in wanting to make a deal, said one former higher education executive watching the presidential name game and hunts.
Urging search committees to exercise extensive pre-search analysis, the higher education veteran said a combination of search firm focus on "expediency" of placement and a presidential candidate's "thirst and anxiousness" to get a presidency will combine to generate selections that will be regretted.
"I don't think enough pre-search analysis is done to find the right fit," the veteran said. "There's too much post-search analysis," the veteran said, echoing other colleagues who stress the "importance of the right fit" over "expediency" and "anxiousness."