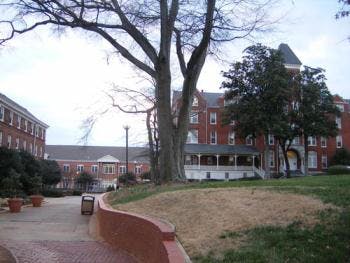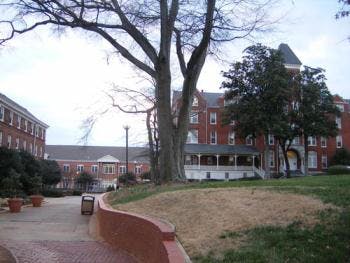 Morehouse College, sticking with its plan to belt tighten all school year, used this week's spring break for its more than 2,000 students to furlough without pay its entire faculty and staff.
More days off without pay are possible before the fiscal year ends, absent much better financial news for Morehouse and most of its higher education peers, higher education observers say. In recent weeks the only good news has been the stock market rebound for institutions with significant endowments.
Morehouse announced last October that tough economic times and an unexpected and dramatic tightening of a popular U.S. Department of Education loan program for parents cost it several million dollars in anticipated revenue when it lost more than 200 students expected to enroll last fall.
Most of the applicants who had been admitted to the university were children or dependents of parents who had applied for Parent Plus Loans (PPL) to help pay their children's college costs for this academic year. Across the HBCU universe more than 10,000 students were estimated by HBCU organizations to have been adversely impacted by the new rule.
Although the Department of Education retreated late last October and agreed to relax its new loan rules, officials at Morehouse and several other schools have reported that many of the students did not return late in the fall or early this year for the winter/spring semester.
The congressionally ordered 5-percent across-the-board cut in the federal government's current year budget has only worsened the picture for Morehouse and its peer institutions, said several higher education administrators and a leader of one of the principal advocacy groups for Historically Black Colleges and Universities.
If the sequestration of funds holds through the current federal fiscal year ending September 30, there are estimates that tuition-driven, federally dependent institutions will be denied millions of dollars over the next six months for programs across the board ranging from work study cash aid for students to research grant funds for professors and researchers.
Dr. Lezli Baskerville, president and chief executive officer of  the National Association for Equal Opportunity in Higher Education (NAFEOHE), the professional trade association of presidents of public and private HBCUs, said her organization was compiling an institution-by-institution analysis of what federal aid will be lost under the budget-cutting law in place.
Baskerville said the organization had recently explored a variety of possible options to explore, all aimed at minimizing the impact of the federal spending cuts.
One idea the group explored was persuading Congress to assign HBCUs, Predominantly Black Institutions (PBIs) and Minority Serving Institutions (MSIs) as legislative "anomaly" items, like Defense, Homeland Security and Veterans Affairs. Legislative "anomaly" status might spare some of the worse cuts, Baskerville said.
NAEOHE abandoned that idea in favor of closing ranks with a broader coalition of groups sharing the same goal of minimizing the cuts.
"There are a number of good things going on that will restore some of the deepest cuts" for HBCUs, PBIs, MSIs and all low-income families, said Baskerville. She added that negotiations over the next few weeks are crucial as both political parties and the White House roll out their budget plans for the next fiscal year.
"We'll continue to work with other groups with common interests, a broad and diverse coalition, and work with members (of Congress) on both sides of the aisle," said Baskerville, noting that most institutions with whom she has been in contact are developing their own contingency plans for use in the event that the 5-percent federal budget cuts hold.
Meanwhile, Baskerville said several thousand Black leaders in Washington hope to bring the message of need to Washington April 14-15 for the National Dialogue on Blacks in Higher Education. Part of that gathering involves visits to lawmakers on Capitol Hill.
Officials at Morehouse, which had its answering machine taking calls this week, could not be reached for comment, despite several attempts to reach them. The answering service said the university would reopen March 18.