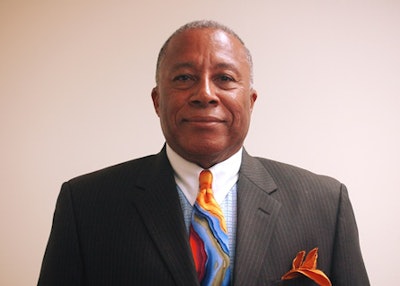 This time of year, signs welcoming students back to Saint Paul's should be ready to roll out, but instead, quiet fills the campus air. For those making the drive along the rolling hills and backroads of rural Lawrenceville, Va.'s Brunswick County to the sprawling lifeless campus on a hill, they know it will probably be their last look when they enter the gates of their alma mater.
The security guard stationed at the entrance is instructed to check drivers' licenses, then welcome and wave guests through onto Saint Paul's College campus, the place these former students have called home for four years, says Millard D. "Pete" Stith Jr., who was appointed executive administrator of the College on July 2. Since news of the college's closing, alumni cruising and strolling about the ghostlike campus have been frequent visitors. In Saint Paul's final months and days of operation, Stith's predecessor stepped down, and the interim president's contract ran out.
Today, Stith, the former vice president for institutional advancement, is the Saint Paul's College "closer."
For Stith, a small part of the plan for shuttering the 125-year-old historically Black college will be as simple as turning off the lights and locking the doors to all but the administration and finance buildings. Stith and about 26 staff members are trying to pay eager creditors while coordinating the transfer of Saint Paul students to nearby Black colleges as a part of a state Teach Out Agreement that allows them to enroll if they meet admissions requirements. In the other 36 campus buildings, the water, electricity and phone service is being shut off in classrooms, faculty apartments, the president's house, the cafeteria and in dormitories.
"Why keep the utilities on in buildings that we're not using? We're trying to raise money by saving money," says Stith, who was retired when the board tapped him nearly a year ago to launch an aggressive fundraising effort they hoped would take the private college off of life support, at least for a little while. His other responsibilities during the closure include complying with the U.S. Department of Education's guidelines for storing student records and issuing academic transcripts, and returning more than a million dollars in unused federal Title III funds that the college did not draw down when it was operating.
Late last year, a merger-acquisition plan with Saint Augustine's University, a historically Black institution in Raleigh, N.C., seemed to be the lifeline Saint Paul's needed. But in May, Saint Augustine's dashed those plans, saying that acquiring the college was "not a fiscally responsible option."
The Saint Augustine's proposal "was their best option," concluded the Right Rev. Herman Hollerith IV, a member of the Saint Paul's College board and bishop of the Episcopal Diocese of Southern Virginia. Saint Paul's College, along with Saint Augustine's University and Voorhees College in Denmark, S.C., are the only three HBCUs affiliated with the Episcopal Church.
"We loved Saint Paul's and believed in its legacy, but making financial gifts to the college was growing more difficult for the diocese and for local rural churches that were also struggling," says Hollerith. Saint Paul's, founded by the church in September 1888 to educate Blacks, needed more than the strength of its legacy to thrive, Hollerith points out.
Over a century ago, Saint Paul's mission was largely to prepare Black teachers, but in recent decades, Hollerith says what was so "critically needed" for the college "was a vision for the future. They needed to learn how to reinvent themselves as an institution, but that didn't happen." The course of Saint Paul's fateful end had been wending for a long time, added Hollerith. For nearly a decade, mounting "loan debt" mired the college, leaving it nowhere to go but down, he said.
Stith is hopeful that Saint Paul, like a Phoenix, will rise again. He has grounds keepers busy in case a serious suitor wants to purchase Saint Paul's most tangible asset, its sprawling 183-acre campus, and continue its mission of educating African-American students.