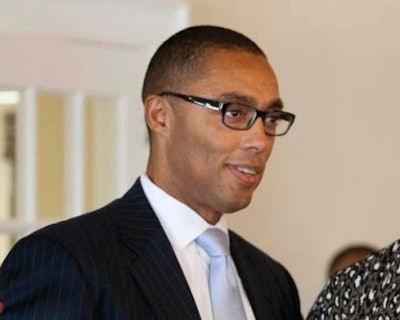 With the recent announcement that Hampton University is establishing a Center for Digital Media Innovation, the Hampton, Va.-based historically Black institution joins a growing number of U.S. colleges and universities that have developed specialized academic centers and degree programs to prepare their students to become innovators in journalism and digital media production.
The center, as Brett A. Pulley, dean of the Scripps Howard School of Journalism and Communications at Hampton, has envisioned it, should prepare students to be "among those who are pioneering the future of the media industry."
"People are innovating and creating [digital media] platforms and I need our students …to be among the young people who are in the game and among those who are innovating," Pulley told Diverse.
Last month, the Miami-based John and James Knight Foundation announced the foundation is providing a $245,000 grant to get the center established at the Scripps Howard School this fall as a two-year pilot program. The center's programs will enable students to work on digital media research projects, build digital media tools such as mobile device apps, develop digital media business plans, and attend cross-disciplinary classes.
In addition, the university will develop partnerships with media corporations and place students in digital media internships and jobs. The program will be available to an estimated 15 to 20 students each semester during the two-year pilot period.
"I, really from the time that I arrived here [as dean], have been talking about the need for us to create an environment, which is what this center will do, where we can foster innovation and foster creativity around digital media," said Pulley, a Hampton alumnus and a former New York Times national correspondent who became the Scripps Howard School dean in 2012.
"When we talk about the growth and expansion and proliferation of digital platforms, we're talking about the tremendous amount of wealth that's being created and that's been created in a very short period of time," he said.
"And that's happening with media distribution platforms whether you're talking about social media such as Facebook or Instagram. These are all digital platforms that are increasingly used to distribute content, including media content, and to promote media content such as Twitter," Pulley explained.
Pulley, an author and longtime business journalist, is leading an effort to raise $5 million to fully fund the center. Since 2002, when Hampton transformed its former department of Mass Media Arts into the Scripps Howard School, the Scripps Howard Foundation has provided more than $10 million to build new facilities on the Hampton campus.
The Knight Foundation has backed the new center in part due to its "efforts to increase diversity in journalism by providing students at historically Black colleges and universities, such as Hampton University, with the digital training necessary to compete in today's newsrooms," according to the foundation. The number of African-American reporters fell from 1,581 in 2000 to 931 in 2012, the American Society of News Editors' annual newsroom census has reported.
"This project tackles two major challenges facing journalism today— the increasing demand for reporters with new media skills and a gap in newsroom diversity," Michael Maness, the Knight Foundation vice president for journalism and media innovation, said in a statement.
Jan Schaffer, executive director of the J-Lab news business incubator at American University in Washington, said that it's too early to discern the impact of the wide range of digital media platform innovation, journalism innovation, and media entrepreneurship programs that are emerging in American higher education. A prize-winning Philadelphia Inquirer reporter during her career as a working journalist, Schaffer in recent years helped launch the M.A. program in media entrepreneurship at American University and is considered a leading expert on the changing U.S. media landscape.
"Right now schools are measuring success by whether or not students enroll in the new programs and stay with it. It's not so much looking at the output of the students" in the digital media marketplace, Schaffer said. "It's pretty early on to be measuring the success of these academic program startups."
She added that initiatives, such as the one at Hampton, and the newer degree programs will likely be evaluated on how well they teach basic skills and knowledge with which students can use in their digital media projects and in media startups.
"You want to see if students come away with a sense of some basic knowledge they're employing" in their work, Schaffer said.