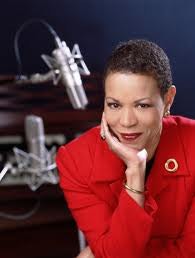 Spelman College is making moves toward choosing the successor of current president Dr. Beverly Tatum. The college's presidential search committee chair published a letter on the school website today announcing the selection of Dr. Mary Schmidt Campbell, dean emerita of New York University Tisch School of the Arts, as a presidential finalist.
Dr. Celeste Watkins-Hayes, search committee chair, wrote that Campbell would visit Spelman's campus Thursday and Friday. She invited all members of the Spelman community to complete a short survey evaluating the finalist's qualifications in an online survey that will close on March 27.
"We look forward to the continued engagement of the Spelman community in this important process," Watkins-Hayes wrote.
Spelman is making efforts to be transparent about its presidential search process, maintaining a detailed section on the school website containing updates from the search committee, a timeline of events from July 2014 to August 2015, and other salient information. The Board of Trustees appointed a presidential search committee that includes Spelman students, faculty, staff and alumnae as well as prominent supporters of the college from the Atlanta community.
Tatum announced that she would step down after twelve years of service last July. The new president is expected to take up the mantle sometime in the summer of 2015.
Although the timeline indicates that Tatum's successor will be announced sometime between March and May this year, Spelman senior media specialist Audrey Arthur said in an email that the new president has yet to be chosen. "Appointment of a new president requires a vote by the board and no action has been taken at this time," she wrote.
Campbell is the only finalist to have been announced so far in the process.