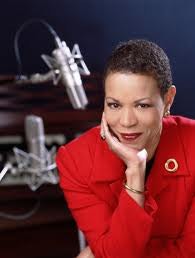 Spelman College's Board of Trustees unanimously voted to elect Dr. Mary Schmidt Campbell as the new president of the college. They made the announcement on Saturday.
Campbell, currently the dean emerita of New York University's Tisch School of the Arts, will be Spelman's 10th president since the college's founding in 1881. She has held a number of high-profile positions at New York City arts and cultural institutions. Prior to Tisch, she was the chairwoman of the New York State Council on the Arts, commissioner of New York City's Cultural Affairs Department and the executive director of the Harlem Studio Museum.
While arts programs tend to be among the first to be cut at academic institutions when there are budgetary constraints, Campbell is an advocate for them, arguing that arts education helps improve learning in all other areas. In 2009, she was selected as vice chairwoman of the President's Committee on the Arts and Humanities.
"Quite simply, Dr. Campbell is the right leader at the right time," Spelman College Board of Trustees chair Rosalind Gates Brewer wrote in a message to the community.
The presidential search committee announced Campbell's candidacy last Wednesday. She visited Spelman last Thursday and Friday, meeting with students, faculty, staff and alumnae, who were asked to give their feedback as part of Spelman's effort to make the search process open and transparent.
Current president Dr. Beverly Daniel Tatum will step down in July. Over the course of her 13-year career at Spelman, Tatum raised more than $150 million for the institution and increased alumnae giving.
"Leading a college is like running a relay race. You get the baton from one person and run as fast as you can to make as much progress as you can until it is your turn to pass the baton," Tatum said in a statement. "That baton is now being passed to someone who can run fast and carry it forward with vision and speed."