Supporters of Maryland's historically Black colleges and universities have proposed that the University of Baltimore be merged into Morgan State University as one measure of reconciling the unnecessary program duplication and the maintenance of unequal segregated systems of higher education in Maryland.
In a proposal filed in the District Court of Maryland May 5, the Coalition for Equity and Excellence in Maryland Higher Education called for the creation of at least two high-demand programming niches at each of the state's four HBCUs; the elimination or transfer of roughly 80 programs from traditionally White institutions, including the conversion of University of Maryland University College (UMUC) into a statewide online platform that "eliminate[s] program duplication by UMUC and with respect to online, distance learning, and blended course and program offerings; and the elevation of "Morgan State University's Identity as the 'Premier Public Urban Research University' in Maryland by Merging the University of Baltimore with Morgan State."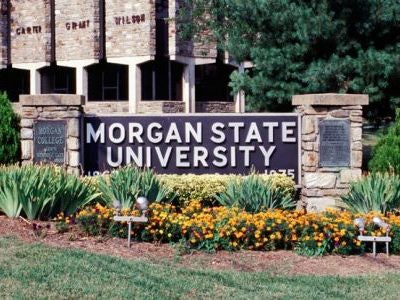 Saying UMUC programs overlap significantly with Morgan's degree programs, the group calls for UMUC to give Morgan access to its online platforms and technical support to allow Morgan professors to offer their classes through UMUC's infrastructure. It also called for the discontinuance of UMUC's business degree programs to eliminate program duplication.
The group acknowledged the proposal was drastic, but cited the failures of settlement agreements in similar cases in Mississippi, Tennessee, Alabama and Louisiana to remedy the historical maintenance of dual and unequal systems of higher education in the states. Saying that, while Black students have indeed begun to leave HBCUs for traditionally White institutions (TWIs), not enough has been done to make the historically Black institutions attractive to non-Black students, and thus it is necessary to create unique, high-demand programs at the state's HBCUs.
In addition to "targeted transfers of particularly high-demand and diverse programs from a TWI to a geographically proximate (HBCU) with demonstrated capacity ― and accreditation ― to absorb those programs," the group proposed the following unique niche programs be created at each of the state's HBCUs within the next five years:
Morgan State University — business and entrepreneurship; urban, environment, community health, and sustainability studies; and engineering sciences
Coppin State University — criminal/public justice administration/public safety and forensic studies; and aging studies
University of Maryland Eastern Shore — engineering and aviation sciences; agriculture and environmental sciences; and pharmacy, nursing, and physical therapy
Bowie State University — nursing and social work; and computer and information sciences/networking administration