Prior to last Friday's announcement of the postponement of the annual White House Initiative on HBCUs conference, U.S. Secretary of Education Betsy DeVos discussed the conference at a private meeting in Florida with education leaders of that state.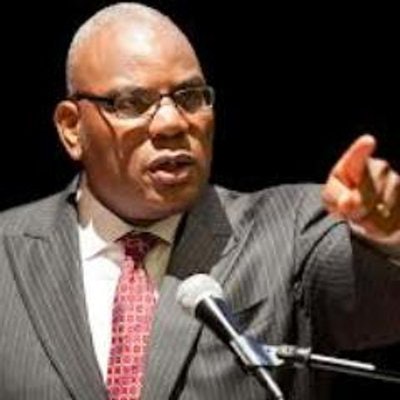 Rev. Dr. R.B. Holmes, pastor of Bethel Missionary Baptist Church and a staunch advocate for HBCUs, invited DeVos to Bethel Family Life Center, a community-oriented facility that is a part of the church. The meeting had not been listed on her schedule, and therefore came as a surprise to many. She met last Wednesday with leaders that represent grades K-12, as well as, leaders of Florida's HBCUs.
"I am totally committed to the salvation of HBCUs," said Holmes, who has served on the boards of trustees Edward Waters College in Florida, Florida Memorial University and Florida A&M University, which are all HBCUs. "Secretary DeVos is the secretary of education, and I felt that we needed to have a dialogue and not a confrontation."
Holmes said DeVos "listened, she was very engaged, she was very attentive, and the reception was very positive." He said that DeVos did not mention postponement of the conference that was to be held Sept. 17-19 in Arlington, Va., but she discussed it, saying it would be more inclusive so that those present could address real-time issues impacting HBCUs. In addition, Holmes said that DeVos wanted the conference to include "strategic meetings for students and leaders to share their perspectives on the opportunities and challenges facing the HBCU community."
HBCU stakeholders in recent weeks had been calling for the postponement of the national conference, particularly since the initiative's executive director position remains vacant.
Though DeVos did not mention a postponement at the Florida meeting, she did say she would be announcing a new executive director in the near future.
The invitation-only gathering brought together school superintendents, religious leaders, boards of trustees members, college provosts, and state education representatives. The meeting was held to hear DeVos' vision for education and for educational leaders to express their own visions in hopes of having a conversation that would lead to them producing positive outcomes, says Holmes.
Aware of the climate surrounding the White House and DeVos on their support of HBCUs, Holmes found the meeting to be just the beginning of a dialogue focused on the importance of HBCUs and strategies to save them. Leaders from Florida A&M University, Florida Memorial University, Edward Waters University, and Bethune-Cookman University were among the HBCUs represented.
Holmes told Diverse in a phone interview that "close to 75 people" attended the meeting. "The meeting was very positive, very purpose driven, it was focused. It was a meeting that was centered around collaboration and not confrontation, unity and not division. And for that reason, I think we were able to open the door for future dialogue again to really encourage the secretary to be a voice for strengthening and sustaining historically Black college universities.
"We cannot afford to lose Black colleges [and] universities, and for that those doors must be open."
A major portion of DeVos' meeting was dedicated to discussing her support for HBCUs, and HBCU leaders presented her with a "vision notebook" which held their vision and potential plans for HBCUs, as well as, their concerns. Among those concerns are scholarships being available to students, Pell Grants, funding and research programs at HBCUs, and student debt.
Holmes said that he hopes to meet with DeVos again by the end of the year and discuss the strategic plan to strengthen, save and sustain Black colleges and universities.