Meharry Medical College has joined the COVID-19 Vaccine Trials Network and will be "enrolling community members" in studies of a handful of vaccine candidates, announced the Nashville, Tennessee-based historically Black institution on Tuesday.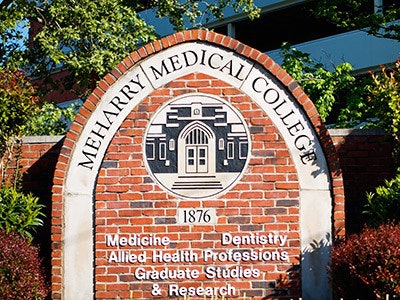 "I am excited given the importance of minority communities taking part in COVID-19 vaccine trials," said Meharry's president and CEO Dr. James E. K. Hildreth, referring to the disproportionate number of African Americans hit by the virus.
The vaccine trials will be conducted as a part of Operation Warp Speed, a public-private partnership the White House formed to fast track the development, testing and manufacturing of a vaccine to prevent the disease caused by the novel coronavirus and therapeutic drugs to treat those infected with COVID-19.
White House officials told the media on Tuesday that the COVID-19 vaccine, once available, will be distributed according to priorities, with the most vulnerable people ahead in line.
Globally, more than 100 coronavirus vaccines are being studied, but fewer than a dozen are being tested on humans. Operation Warp Speed "has narrowed its current list down to seven" vaccine candidates, National Public Radio reported on June 12. South Africa, which has the highest number of cases of coronavirus in Africa, began vaccine testing in the country last week. In the U.S., the federal government's goal is to have a COVID-19 vaccine ready by January 2021.
Since the pandemic, Hildreth, a renowned infectious disease expert, has expressed skepticism that a vaccine can safely be developed and approved in a year, which is considered an extremely short window by most in the scientific community. Then he is reminded that the need for a drug to halt the spread of the highly infectious novel coronavirus that causes COVID-19 is unprecedented and urgent, especially for people of color.
As of Tuesday, COVID-19 has claimed more than 126,000 lives in the U.S., according to Johns Hopkins University's coronavirus tracker. The latest data reveals a continued uneven toll among people of color, especially among African Americans. While overall mortality rates from COVID-19 are climbing for all racial and ethnic groups in the country, an APM Research Lab study called Color by Coronavirus found that African Americans "continue to experience the highest overall mortality rates and the most widespread occurrence of disproportionate deaths."
Hildreth, who pushed hard to deliver mobile testing to Black communities in Nashville, Tennessee, opened a center on the Meharry campus in early April. He's now pushing to ensure that those most impacted by this coronavirus have access to COVID-19 vaccines and clinical trials.
"That's what we want and need to happen," said Dr. Namandjé Bumpus, a professor and chair of the Department of Pharmacology and Molecular Sciences at the Johns Hopkins University School of Medicine.
African Americans are consistently underrepresented in clinical trials for diseases ranging from diabetes to heart disease to HIV, despite being disproportionately affected by many of them. Among people of color, only about 10% enroll in clinical trials. In her award-winning research, Bumpus studies genetic differences in how people metabolize leading HIV drugs, providing evidence that responses are different in African Americans who are disproportionately infected by the disease.
Clinical trials, said Bumpus, are the only way that researchers will know if a new COVID-19 vaccine will be effective in African Americans who have been hard-hit by the disease.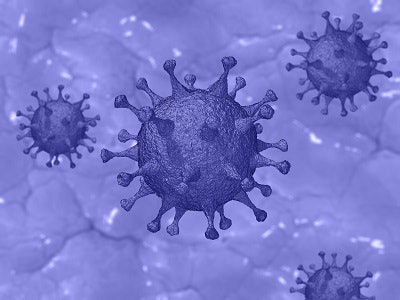 "Having Meharry in the forefront on recruitment in the Black community is a really positive move," Bumpus said about Monday's announcement that the college has joined the COVID-19 Vaccine Trials Network. Black representation among researchers and those administering the tests, she added, also goes a long way to build trust in Black communities and increase participation.
In fact, in May, Hildreth told a virtual convening of the House Ways and Means Committee that Black medical colleges like Meharry are best prepared to tackle the disproportionate impact of the COVID-19 pandemic on African Americans.
"Meharry and Meharrians are trusted in the communities we serve, which have a history of abuse at the hands of America's medical establishment. …We understand the subtle, yet critical cultural differences that have long been overlooked by mainstream providers, creating deep fear and distrust. …We can deploy quickly, we know where to go, and we will be welcomed,"
But Meharry is one institution. All those conducting COVID-19 vaccine trials around the country must be intentional about enrolling African Americans and other people of color, said Johns Hopkins' Bumpus.
"My hope is that Meharry's efforts will keep this need top of mind for people."