Students from eight Chicago colleges and universities came together on Saturday to advocate for police-free campuses, reported The Columbia Chronicle.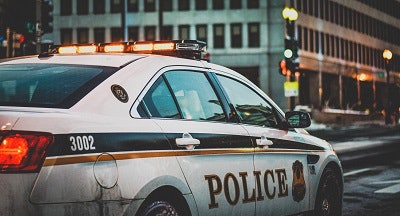 College students gathered together at a block party hosted by Solidarity Street, a student-led community organization. Institutions represented included Columbia College Chicago, the University of Chicago, DePaul University, The University of Illinois at Chicago, Northwestern University, Roosevelt University and Northeastern Illinois University.
Students demanded that their institutions end contracts with the Chicago Police Department and the Fraternal Order of Police, and decline to work with U.S. Immigration and Customs Enforcement. Students also asked for increased investment in health care resources for students, commitment to transformative justice processes that don't involve policing and lower tuition and housing costs for online instruction, reported The DePaulia.
"This moment calls for the abolition of police, it calls for us to be bold and stating that we want the abolition of police," said a University of Chicago student, according to the Chronicle. "This moment calls for building a community of solidarity like we're doing tonight. And most importantly, this moment calls for action."