As the fall semester is already underway virtually for students at Virginia State University, one VSU history course, History 349 – HBCU History, "is getting national attention because it may be the country's first-ever class to teach about the origins of Historically Black Colleges and Universities," WWBT-TV reported.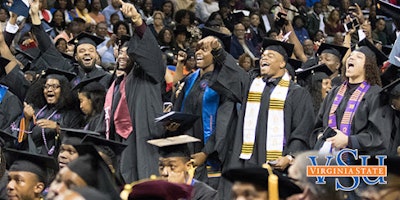 According to WWBT-TV, "this new 300 level course is a critical analysis reading and writing class that covers a range of historical and cultural topics within Historically Black Colleges and Universities. For example, some of the first HBCUs were founded in the early 1800s before the Civil War."
The course – already underway with 21 students enrolled – "will cover how HBCUs began, their roles in shaping politics, entertainment and culture," WWBT-TV reported. It will even highlight some notable graduates.
"HBCUs are largely responsible for the progress that Black people have made thus far," said Dr. Cheryl Mango, assistant professor of history as VSU and the creator of the course.