The University of Dayton recently uncovered and published a historic 1930 letter from the university's president that was written to noted civil rights leader, scholar and author Dr. W.E.B. Du Bois. In it lies language and messaging that reflects systemic racism at the institution through past discriminatory admissions policies and practices, according to university officials.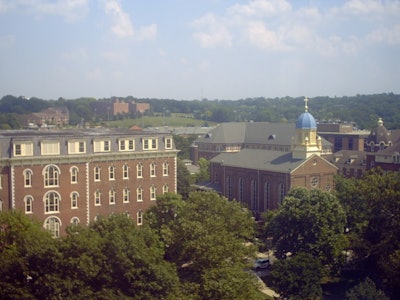 For example, the letter revealed that the university's first African American graduate who attended regular classes in the early 1920s was an exception to the rule. In reality, many African American students were denied equal opportunity somewhere between the 1920s and 1930s because of their race.
Another example shows that when Du Bois asked for information on African American enrollment for an article he was writing for The Crisis — the magazine of The National Association for the Advancement of Colored People (NAACP) — the university's response acknowledged that African Americans were not admitted into day classes due to a majority of students who came from down south. The letter also indicates instead that African Americans were admitted to law classes and evening classes.
"This demonstrates that the University allowed Jim Crow segregation to extend to campus, and is concrete evidence of the kinds of systemic racism that denied opportunity to generations of people because of the color of their skin," wrote president Dr. Eric F. Spina and vice president for Mission and Rector Father James Fitz, in a letter to campus. "The University was wrong to engage in this practice. We express our deep remorse and apologize as president and rector on behalf of the University."