Morris Brown College's accreditation application with the Transnational Association of Christian Colleges and Schools (TRACS) has been approved, according to college officials.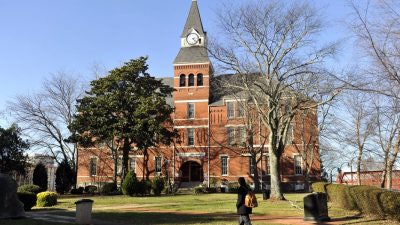 The next step toward full accreditation is for TRACS representatives to visit campus in January 2021 for a final evaluation before candidacy consideration in April 2021.
"The institution now has national visibility and resurgence. I am also excited about the revitalization of the institution's academic programs and student services, including new programs such as Esports Performance, Global Management and Applied Leadership, and Hospitality Management. Morris Brown can now compete again, and great things are in store for MBC," said Morris Brown President Dr. Kevin James.
The Southern Association of Colleges and Schools (SACSCOC) had revoked the school's accreditation in December 2002 because of financial issues.
"This is history in the making," James said. "Morris Brown intends to become the first HBCU to earn its accreditation back twenty years after losing it," he said.