Bank of America is giving Morgan State University $1 million to help students of color get education and training required for the workforce, Baltimore Business Journal reported.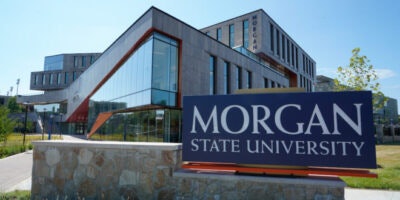 The partnership is part of a $25 million commitment the bank is making to improve the teaching of workplace skills for Black and Hispanic people.
"The work of historically Black colleges and universities (HBCUs) like Morgan State University is at the core of creating opportunities for communities of color," said Sabina Kelly, Greater Maryland market president for Bank of America. "Through Bank of America's partnership with Morgan State University, we can help address the widespread inequities in our communities by providing students with the resources they need for future employment and advancing economic mobility."
This year, Bank of America has given $1.3 million in grants to Maryland nonprofits helping people of color with employment and has made a $1 billion commitment over four years supporting racial and economic equality.
Bank of America is partnering with 21 higher ed institutions, giving each $1 million. The schools include Atlanta Technical College, Florida A&M University, Los Angeles Trade Technical College and Northern Virginia Community College.