Howard University's School of Social Work has received $1 million to create the Fred Taylor "Roll Away the Stone" Program, a new certificate program for human service leadership for nonprofit and public service professionals. The funding will also offer financial assistance to social work master's students selected as "Fred Taylor Emerging Leaders."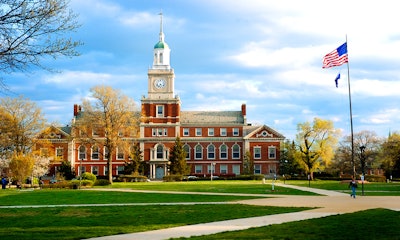 The gift from the family of activist Fred Taylor, first executive director of the organization For Love of Children, was announced at the university's 85th Virtual Celebration: Social Work Education on Dec. 4.
"Howard University's School of Social Work is uniquely placed to design and deliver the envisioned Human Leadership Certificate program through its ongoing thought leadership and high impact approach in developing leaders to address critically needed social change," said F. Chapman Taylor, Taylor's son and partner at Capital Investments, Inc. in a statement.
The new one-year program will be designed alongside the university's business and divinity schools. Participants will also create and implement "change projects" as a part of the program.
"At Howard University, we talk often about the difference between our major and our mission – but for those students in the School of Social Work, there is no daylight between what they're studying and the good they intend to do in the world," said Howard University President Dr. Wayne A. I. Frederick in a statement. The donation "will empower our students and faculty to magnify their impact at a time when so many in the Black community are most in need of social work and additional support."