Sen. Bernie Sanders, I-Vt. and Rep. Pramila Jayapal D-Wash. introduced the College for All Plan, legislation that would make college free for millions and give support to those from working-class families attending minority institutions, CNBC reported.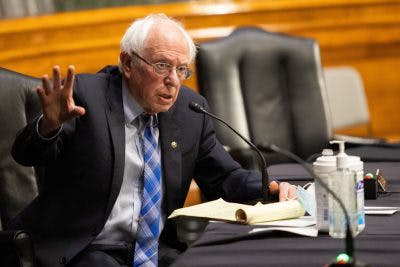 The plan calls for tuition-free education for students at community colleges and public trade schools. And for students from families making less than $125,000 yearly, tuition would be erased at public four-year schools, public and private historically Black colleges and universities (HBCUs) and other minority-serving institutions.
"The bill would double the maximum Pell Grant award to $12,990, from $6,495, for the 2021-22 school year, make so-called Dreamers eligible for the loans and ensure that students could use the money for living arrangements and other nontuition expenses. It would also boost funding for programs that help low-income children, those with disabilities and first-generation college students," CNBC reported.
The costs would be shouldered by the federal government, state governments and a financial transaction tax on Wall Street.