Morehouse College is honoring the late Dr. Tobe Johnson, professor emeritus and Morehouse's longest-serving faculty member, having been associated with the school for more than 70 years as student, alum, faculty and administrator. Johnson died last week.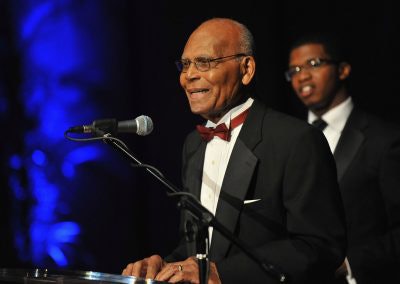 Johnson taught at the school for 59years as Avalon professsor and chair of the political science department.  He retired in 2018.
Among his students was Jeh Johnson, who would become the U.S. secretary of Homeland Security, Randall L. Woodfin, the  youngest mayor ever elected in Birmingham, Ala., and Maynard H. Jackson Jr., Atlanta's first Black mayor.
October 21, 2019, was proclaimed Dr. Tobe Johnson Day in the city of Atlanta.
Johnson became the first Black person to receive a Ph.D. in government (political science) from Columbia University.
He ran one of the only Peace Corps volunteer training programs in the South and was an Air Force veteran.