UNC Trustees said the request to grant tenure to Nikole Hannah-Jones has been resubmitted by the faculty committee that considers tenure. The resubmission comes amid criticism of the trustees' refusal to grant Hannah-Jones tenure in UNC's Hussman School of Journalism and Media.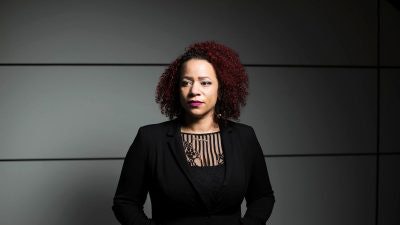 "Intentionally or not," the chancellor's Commission on History, Race and a Way Forward co-chairs wrote to the trustees, "you have enlisted the university in the project of historical denialism that refuses to confront the centrality of race and racism in our national past and in the life of our nation, state, and university today. In the absence of any measure of transparency, you leave us with deeply disturbing facts.
"You denied a Black woman tenure after a rigorous review by Carolina faculty and external academic evaluators. Prior appointees to the Knight chair at UNC were white and were awarded tenure. Your claim that Hannah-Jones should be treated differently because she comes from outside the academy does not bear scrutiny."
Hannah-Jones won a 2020 Pulitzer Prize for her "1619 Project" for The New York Times.
After the tenure application reached the provost's office, where a January request from the trustees' University Affairs Committee for more consideration time was granted, the application never reached the full Board of Trustees.