Amid the COVID-19 pandemic, higher education institutions are doubling down on efforts to retain Black faculty and students, especially at predominantly White institutions. In most instances, colleges and universities approach faculty and student retention separately, without understanding existing connections between Black faculty and Black students. Following are four ways that Black faculty and Black students are already connecting to provide support for each other.
Providing mutual support in the classroom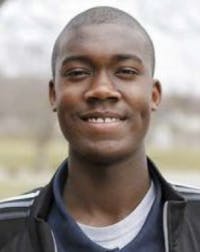 Black faculty have written about the comfort that they often find from having Black students in their classes. Many Black faculty in predominantly White classrooms find themselves having to defend their expertise from the racist disrespect of non-Black students who do not believe that a Black teacher can teach them anything. In the book Stories from the Front of the Room, the authors explain how Black students often model the respectful ways of engaging with Black faculty. However, it also works the other way as well. Research shows that Black teachers have higher expectations of Black students, and those high expectations lead to higher levels of achievement among Black students, which, in turn, promotes timely graduation and student success.
Providing a sense of community 
Beyond the individual interactions in the classroom, Black faculty and Black students also provide intentional community for each other. Some Black professors are loco parentis for Black students, unofficial therapists, and open their homes to Black students. As the son of Black academics, I witnessed how Black faculty bridge the loneliness gap for Black students. In turn, Black students provide a sense of community. Black student unions provide opportunities for Black faculty, staff and students to connect. These spaces provide Black faculty, who may feel isolated in their academic departments, with occasional spaces for talking about current events, playing board games and joking with Black students. For Black faculty and students, these spaces inside the walls of higher education institutions make the isolation a bit less daunting. Black faculty finding meaningful relationships with Black students can weather the difficulties in other areas of campus life, thus helping with faculty retention. In turn, the relationships sparked in these student-led environments can serve as bridges for faculty to support students as well.
Working toward a hopeful future
Black faculty may feel isolated and discouraged while doing their research and teaching, but coming into contact with and acting as a mentor to Black students can give them a reason to keep going. In turn, Black students can get a glimpse of what pushing through the difficulty of their own self-doubt and ongoing microaggressions are likely to bring them. Together, they can work toward a brighter future for themselves and others that follow.
Institutional reinforcement
Connections between Black faculty and students often occur under the radar of institutional awareness. Below I share four ideas for how to build on existing connections in ways that demonstrate institutional commitment:
Hospitality grants or service credits: Black faculty often use their own resources to host Black students in their homes or at local restaurants. Institutions that are serious about retaining Black faculty and Black students should provide institutional support in the form of grants to help offset these costs. When hospitality is done on a regular basis and in substantial ways, service credit as part of annual reviews, tenure and promotion should also be extended.
Interdisciplinary student mentor grants: In research-intensive institutions, encourage opportunities that provide faculty with credit and resources that connect Black faculty researchers with Black students. Black students can serve as assistants for research or creative projects. Funding can provide summer salary support for Black faculty and students as they work on research that can build faculty profiles and help students develop skills for graduate school, professional school or careers.
Instructional support grants: On teaching-intensive campuses, Black students who have either taken a Black faculty member's class or who have experience with the subject matter can be enlisted as teaching assistants. This will reinforce support for Black faculty while also affirming Black students as intellectual leaders on predominantly White campuses.
Conference grants: Provide opportunities for Black faculty and students to travel together to professional conferences to showcase research. While there, host receptions for Black faculty and graduate students from other institutions. These receptions can build relationships that are beneficial for the faculty and students but also for institutions, as relationship-building is key for recruiting talented graduate students.
As institutions work seriously to retain Black students and faculty, investing care and resources into both groups in mutually reinforcing ways will help foster success for individual Black faculty, students and the institution at large.
Kwadwo Assensoh is program assistant at the University of Oregon's Center on Diversity and Community. 
This article originally appeared in the June 10 2021 edition of Diverse. Read it here.