The state of Black America remains grim.
That's the findings from The National Urban League, which released its annual report on the State of Black America on Tuesday. This year's Equality Index shows Black people still get only 73.9% of the American pie white people enjoy.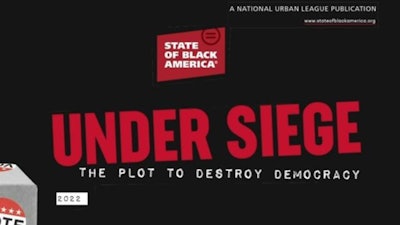 On issues such as healthcare and education, Blacks continue to lag far behind their white counterparts.
"These numbers change so little and so slowly. What it tells me is that this institutional disparity based on race seems to be built into American society," said Marc H. Morial, the president of the National Urban League, the civil rights organization founded in 1910.
The report notes that the median household income for Black people is $43,862, 37% less than that of white people, at $69,823. Blacks are also less likely to benefit from home ownership and were twice as likely as their white counterparts to be denied a mortgage or a home improvement loan, which leads to just 59% of the median home equity white households have, and just 13% of their wealth.
"In that area of wealth, we've seen almost no change, none, since the civil rights days," said Morial, the former mayor of New Orleans. "The wealth disparity has gotten wider."
On the education front, the report noted that Black and white preschoolers are roughly equally prepared, but the classrooms they enter into are starkly different. Schools with more minority students are more likely to have inexperienced, less trained and even uncertified teachers. Fewer of these students are enrolled in the STEM classes that can lead to higher-paying jobs. Black students are less likely to graduate from college.