Southern Illinois University Carbondale (SIU Carbondale) and historically Black college Tougaloo College have partnered for a 3+3 dual degree program, wherein Tougaloo students who qualify will be able to complete both their bachelor's and SIU School of Law law degrees in six years instead of seven.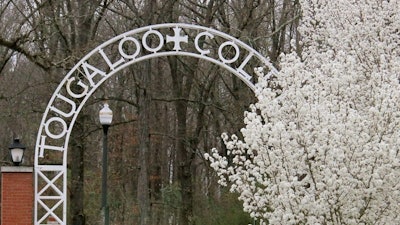 Tougaloo students will also have access to SIU Law's Diversity Prelaw Summer Institute.
"SIU Carbondale has a long history of inclusivity, and I am excited that this agreement with Tougaloo furthers that mission," SIU Law Dean Camille Davidson said. "It is important for society to continue working toward real access to justice and training attorneys from various backgrounds. We trust a justice system when we see ourselves as advocates and decision-makers. This agreement is another step in ensuring that students, including those from underrepresented populations, have the opportunity to reach their goals in the legal profession."
To qualify, Tougaloo students must complete the program application no later than the end of freshman year; maintain a minimum 3.4 GPA; and complete three-fourths of coursework for a bachelor's from Tougaloo and all major and thesis requirements by the end of junior year.
Students may be allowed to count 30 credit hours from SIU toward their bachelor's degree.
According to the American Bar Association (ABA), only 5% of attorneys in 2020 were Black, compared to 13.4% of the population.