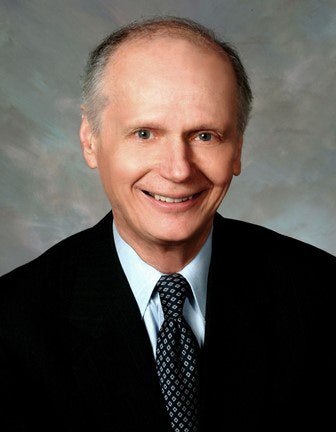 Last month, the Commission on the Regulation of Postsecondary Distance Education, a nationally prominent group of accreditors, regulators and other higher education and state leaders, unveiled a comprehensive plan detailing how states could simplify and transform the regulation of U.S. distance education.
Under the plan outlined in the commission's Advancing Access through Regulatory Reform: Findings, Principles, and Recommendations for the State Authorization Reciprocity Agreement (SARA) report, a new interstate reciprocity system would be empowered to "streamline regulations and allow universities and colleges to more easily offer online courses" across the U.S.
The SARA report "envisions a system of interstate reciprocity that will allow institutions, states and regional compacts to work together to provide distance education opportunities to students," commission chair and former U.S. Education Secretary Richard Riley says.
"The importance of this work cannot be overstated. The nearly 7 million students using online technology to access postsecondary education will benefit immensely from the consumer protection and quality assurances built into the commission's proposed system of interstate reciprocity," Riley says.
Established in May 2012, the commission has been a joint effort by the State Higher Ed Executive Officers and the Association of Public and Land-grant Universities organizations. The commission's purpose has been to develop solutions to eliminate, or significantly reduce, costs and inefficiencies borne by postsecondary institutions that offer educational programs to students in more than one state. Currently, distance education providers must comply with multiple, often inconsistent, state laws and regulations.
"This system will increase opportunity and access for students across the country, bringing us closer to President Obama's goal of leading the world in college completion rates by 2020," Riley says.
The 21-member commission includes individuals, such as APLU President M. Peter McPherson and Southern Association of Colleges and Schools Commission on Colleges President Belle Wheelan.
Dr. Bruce Chaloux, the CEO and executive director of the Sloan Consortium, described the reciprocity plan as a "huge step forward for higher education online learning" in the U.S. The Sloan Consortium, or Sloan-C, is a leadership association dedicated to integrating online education into American higher education.
"[The SARA plan is] going to take some work to get it up and operational, but I have every belief that it will pay huge dividends for institutions, for states and, in particular, for students," Chaloux says.
The interstate reciprocity system, as described in the SARA report, recommends the establishment of a single national set of baseline standards and procedures for regulating distance education programs. The reciprocity system is expected to ensure that institutions coordinate distance education programs in multiple states as long as they meet the regulatory requirements within their home state. The home state regulation will include standards dealing with institutional quality, consumer protection and institutional financial responsibility, according to the commission.
The interstate reciprocity system would follow along three guiding principles:
1) The home state of an institution would be responsible for regulating and overseeing that institution's work nationwide. Each state would ensure that its institutions meet a set of agreed-upon national baseline standards, but could require additional oversight and regulation of its schools as it sees fit.
2) Other states in which the institution in question would offer distance education programs could not regulate that institution unless the institution has a "physical presence" in the state. Most regulatory activity over the last two decades has involved defining the concept of physical presence. A core concept in the commission's recommendations, therefore, is a proposed definition of physical presence for all participating states.
3) Institutions with a physical presence in another state, however, would be subject to regulations of that other state, but only for work done within that state.
Chaloux likened the SARA plan implementation to the creation of "an academic driver's license" system for institutions sanctioned by their home states to offer online programs. "When I lived in Georgia, and I flew out to northern Virginia, I wasn't asked to take a driver's test to drive in Virginia. Virginia says it recognizes the licensure process and license that Georgia provides," he explains. "While that analogy can break down, it does gives you a sense of the structure we're looking at."
In addition, the commission's SARA plan calls for the four major regional higher education compacts — the Midwestern Higher Education Compact, the New England Board of Higher Education (NEBHE), the Southern Regional Education Board and the Western Interstate Commission for Higher Education— to oversee the establishment of the reciprocity agreements. The three states that do not belong to any of the compacts and the District of Columbia would be able to join a compact for the purposes of distance education interstate reciprocity. Additionally, the commission calls for the implementation of a national coordinating board to assist the compacts and ensure national alignment with the proposed agreement's requirements.
Chaloux says the push to get states to adopt the SARA plan will mean that lobbying efforts by SARA advocates and supporters will largely have to focus on state legislatures. "I think there are a small number of states that might be able to do this through regulatory changes, but the vast majority of states will need to take some legislative action," he notes.