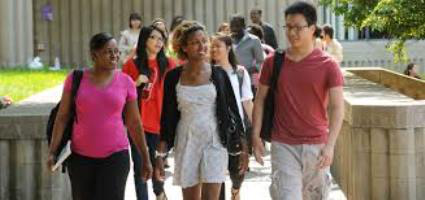 From their origins, community colleges were intended to be affordable and accessible entry points into the world of postsecondary education. Data show, however, that many students enter community college only to wind up either not finishing their degree or taking six or more years to complete a two-year degree.
Community colleges also serve as transfer points to four-year colleges and universities. Students can earn course credits, complete a two-year degree, or earn a certificate at the fraction of the cost of a four-year college or university, before moving on to obtain an undergraduate or graduate degree at another institution.
The Edvance Foundation, a nonprofit that spearheads the Nexpectation Network, came out with a report on Wednesday that lays out a series of recommendations on how to smooth the transfer pathway from community college to four-year institutions.
It is commonly understood that community college students are up against a number of challenges when transferring from a community college to four-year institutions. "There are potholes along the transfer pathway," Brian Mitchell, Edvance director, told Diverse in a phone call on Thursday.
The report offered a number of policy changes to help students make the transition such as encouraging community colleges to hire "transfer counselors" who would work with students during the transfer application process. In addition, Edvance recommends that community colleges identify promising students as early as their first semester and help set them on the path to a four-year institution.
Four-year colleges, according to the report, can help smooth the transfer process by creating orientation and counseling programs tailored to the needs of transfer students. Students who transfer from community college tend to be older than their peers at private four-year colleges and universities or might be first-generation to college. The report pointed to the success of programs that are designed to answer the needs of transfer students.
On a broader level, the Edvance report recommended creating transfer pathways at the "local, state and national" level as well as creating faculty-run academic advisory boards. The advisory boards, made up of faculty from both four-year institutions and community colleges, could advise curriculum at community colleges to help ensure that community colleges are preparing students for the rigor of four-year institutions.
Staff writer Catherine Morris can be reached at cmorris@diverseeducation.com.