The College of Saint Rose Thelma P. Lally School of Education recently received a $1.1 million gift to train educators to help children with disabilities and mental health needs.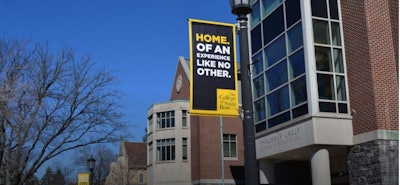 As part of the U.S. Department of Education's Project Targeting Healthy Resiliency in Vested Educators (THRIVE), the five-year grant will cover the majority of the tuition costs for 24 chosen candidates to complete a two to three year master's program.
The scholars will learn how to handle issues within the classroom relating to cultural diversity including helping English language learners (ELLs) cope with trauma associated with immigration, cultural and language barriers and discrimination, according to the university.
Additionally, the program aims to address the shortage of school psychologists and special education teachers within the United States. According to a prediction by the National Association of School Psychologists, there will be a shortage of almost 15,000 school psychologists in the United States by 2020.
"Education stretches beyond solving math problems and reading text," said Dr. Theresa Ward, interim dean of the Thelma P. Lally School of Education in a statement. "Children come to school with a host of needs, whether disabilities, mental health and trauma issues, or both, and those factors must be addressed before academics begin. I am proud of our faculty for stepping forward as leaders to answer this call and we are all grateful for the federal funding to enable this significant work."