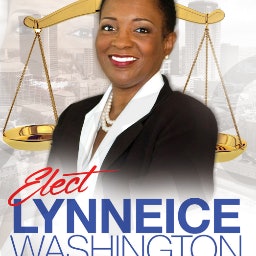 Lynneice Washington made history last Tuesday when she became Alabama's first black female District Attorney.
Washington, who is from Birmingham, will now be the DA for the Jefferson County Bessemer Division of Alabama.
The 49-year-old democrat formerly served as a presiding judge in an Alabama municipal court and earned her seat by less than 300 votes in a race against Republican incumbent Bill Veitch. She has been diligently campaigning for the position for more than a year.
Full story via Huffington Post