Coincidentally, at the beginning of March and Women's History Month, I started going through something that billions of women over the hundreds of years of history have been through. Of course, given the long history, I knew it would happen to me eventually, but, when it did, what surprised me was that I felt so unprepared and ill-informed. Why was I so caught off guard by this experience that had such a long history?
Although the experience that I am talking about is unique to women (and personal to each one), it affects women in such a way that others can be and usually are affected as well. That means, if you are a man reading this, don't stop here! I strongly believe the discussion around the experience I am talking about is important for both men and women to understand more fully.
In case you haven't already guessed, I am talking about menopause, or, more accurately, perimenopause. Often referred to as "the change," it is the process, or transition that all women eventually go through as they leave their childbearing years. From acute to gradual onset, from no symptoms to a host of them (like me), from a short period of time to years, the experience varies for each woman.
However, for all women, I would venture to say it is a shift to be reckoned with at some level, both physically and mentally. 'The change' is an accurate description because there are some serious mental and physical changes that happen as a result. These changes can (and certainly have in my case) affect a woman's life (and consequently those around her) in various ways.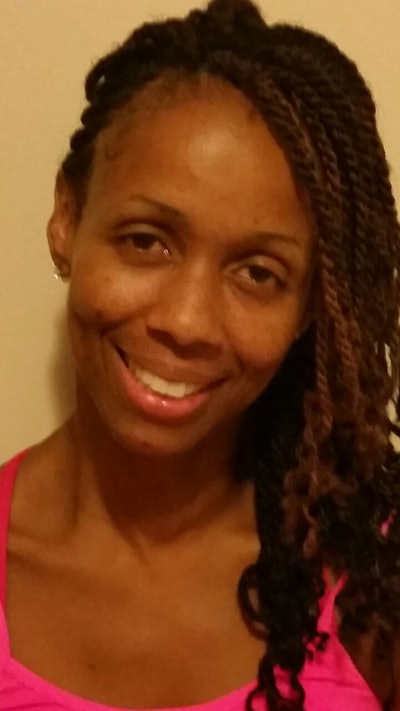 Personally, my sudden onset of symptoms initially caused me a lot of confusion and worry. It was not immediately clear to me that all of my symptoms were menopause- and hormone-related. All of a sudden, I had not only the trademark 'hot flashes', but a series of other symptoms that I hadn't previously attributed to perimenopause. Between the headaches, insomnia and night sweats; and my recently higher blood pressure, changes in appetite and bouts of irritability and anxiety, I wasn't sure what was happening to me. It was difficult for me to maintain my energy level and my overall schedule because I was tired from lack of sleep and unable to think and focus clearly. I was also feeling depressed because I couldn't figure out what was going on. And if all of that wasn't enough, I was going through a series of tests to diagnose a lump I had detected in my breast–which also turned out to be the result of my perimenopausal hormonal fluctuations and eventually went away.
If that sounds like a stressful situation, it was and is. Like other aspects of aging, 'the change' increases risk of serious physical and mental conditions. Women also have to deal with the social implications related to what 'the change' signifies. This varies across cultures and traditions. Some cultures revere the age and wisdom that menopause signifies for women. Other traditions attach a stigma to women aging and, becoming "past their prime." In my case, as someone who hoped to bear children and did not, I feel a deep personal disappointment that bearing a child will now forever be a dream deferred for me.
The best relief I found? Talking with others, especially other women that are currently going or have previously gone through menopause. Talking with other women was helpful not only for sharing and comparing symptoms, but also for learning about solutions and other options for relief. It is enabling and empowering for me to find both understanding and resources.
Unfortunately, menopause (and most things menstrual, or having to do with women's reproductive systems) is usually the subject of coded sexist jokes about "flashing" or snarky ageist comments made in hushed tones; in some cultures, it is not discussed at all or it is a source of shame and/or embarrassment. What I have come to realize is that the real shame is in the fact that women like me suffer because we can't and don't discuss it in the way we need to. Much of the stress of my early experience could have been alleviated or prevented if menopause was discussed more freely.
I've written previously about the lack of practical education around health practices. I don't know how else to say it: women deserve education that more practically prepares them for menopause. This will also enable the needed and wanted dialog around menopause (among other topics) between men and women to enable healthier, more harmonious relationships. As a society, we need to embrace discussions that support women and their reproductive health in open, safe spaces, not behind closed doors and shrouded in secrecy.
In the spirit of having "went through it and lived to tell the tale," more women should be telling the tales of their menopause experience. Yes, each woman is different and experiences it differently but, as one of the latest group of women to go through it, I know we can and must do better about educating and preparing women for it.
Based in Atlanta, Tanya Leake is a certified health coach, group fitness and dance instructor, wellness educator, presenter and author of "GET A GGRiPP: The Health and Wellness Movement Rooted in Black Cultural Traditions." She is also co-host of the podcast No Stupid Questions.