NASA will be giving over $5 million to seven women's colleges and universities (WCUs) for research and development of strategies to increase retention of women in STEM programs and careers.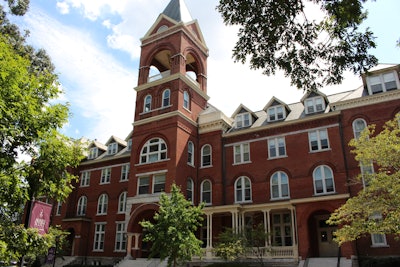 The award – by NASA's Minority University Research and Education Project (MUREP) in response to White House Executive Order 14035 – is meant to help improve the national gender gap and experiences of women in STEM in the U.S.
The chosen schools are: Agnes Scott College, Alverno College, Cedar Crest College, College of Saint Mary, Salem Academy and College, Simmons University, and Smith College.
A full list of selected proposals can be found at NASA's website. During development, the programs took into account gender, race, sexual orientation, socio-economic status, and other identities that can affect students' career trajectories.
"This is a very exciting first; we're making strides to close the pervasive gender gap in STEM, and Women's Colleges and Universities are well-positioned to help drive that positive change," said NASA Deputy Administrator Pam Melroy, a graduate from Wellesley College. "It's more important than ever we have brilliant, enthusiastic people entering the workforce and ready to take on the ambitious plans and challenges ahead."
Those awarded will also produce data, instructions, and best practices to serve as a blueprint for other minority-serving institutions (MSIs) and WCUs.
Women earn 59% of undergrad degrees – compared to 41% of men – but only 10% of women's degrees are in a STEM field, according to the National Center of Education Statistics. Women also represent approximately 47% of the workforce but only 27% of STEM jobs, according to the U.S. Census Bureau. Among women of color in STEM, fewer than one in 20 are scientists and engineers, and 26% of NASA's scientists and engineers are women.