North Carolina Agricultural and Technical State University (NC A&T) will host the 63rd Annual Sit-in Anniversary Breakfast and Wreath Laying at 7 a.m. on Feb. 1 in honor of the A&T Four, the four NC A&T students who started a national movement by sitting in protest at a department store lunch counter in 1960.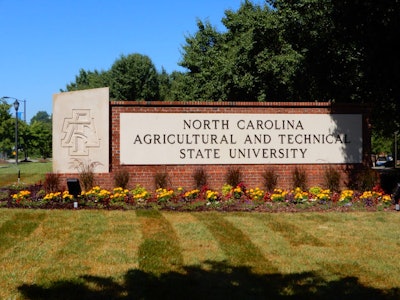 The four are Jibreel Khazan (formerly Ezell Blair Jr.), Gen. Joseph McNeil, the late Franklin McCain and the late David Richmond. "Embracing Our Past, Engaging Our Present, Imagining Our Future" – which will celebrate their bravery for their sit-in at that F.W. Woolworth Department Store lunch counter on Feb. 1, 1960 – will start with a breakfast.
Subsequent programming will then begin at 8 a.m. in the Alumni-Foundation Event Center. There will be a moderated panel discussion with past A&T Student Government Association presidents. The wreath-laying will take place at 10 a.m. at the February One monument, followed by a social justice panel discussion at 10:30 a.m. for K-12 students in the Harrison Auditorium.
The event is free and open to the public, but tickets will be required.
NC A&T will also announce its 2023 Human Rights Medal awardee.