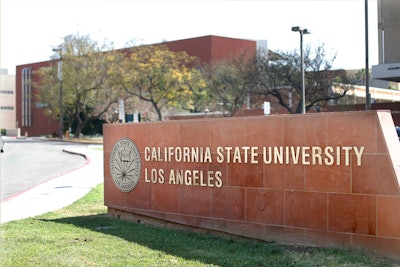 California State University faculty have voted to authorize a strike, in pursuit of higher pay, lower class sizes, and more manageable workloads, the Press-Telegram reported.
Members of the California Faculty Association — a union representing 29,000 lecturers, librarians, counselors, and other employees — voted 95% in favor of authorizing a walkout, CFA said in an Oct. 30 statement.
"CFA members are emphatic that low pay, growing workloads and systemic inequities are not sustainable," the statement said.
Some of the union's demands include a 12% pay increase for some faculty, more student mental health counselors, expanded paid parental leave, and increased safety provisions for faculty interacting with university police.
Despite approved authorization, a strike is not guaranteed. CFA will first present its demands to CSU Chancellor Dr. Mildred Garcia at a Nov. 7 board of trustees meeting.
"The CSU remains committed to the collective bargaining process and reaching a negotiated agreement with the CFA as we have done with five of our other employee unions in recent weeks," CSU said in a statement.