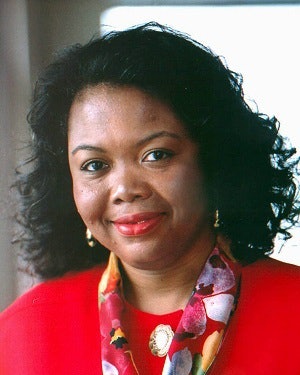 I grew up in a church whose pastor had a heart for seeking and saving Black men. Many of my best friends graduated from Morehouse College, a school dedicated to the same. So as long as I can remember, I have heard about and fully believed in the importance of surrounding and supporting and ensuring the success of Black men. When I met Arlethia Perry-Johnson, program director of the University System of Georgia's African-American Male Initiative at the program's 10th anniversary conference last month, I immediately identified with her mission and supported the initiative's aim.
Some things that I found interesting from the conference include the fact that Black males largely attribute their success to mothers, friends/life partners. For our Black men, it is that familiar support that they say gets them through to success, but, for their White counterparts, the same is often attributed to the support of academic advisers. I don't know if this is to say that academic advisers are not doing a good job surrounding and nurturing our men, or if they need more emotional than academic support. But I found the divide interesting.
Kennesaw State University's chief diversity officer, Erik Malewski, urged participants to think not just about the achievement gap—that oft-cited cloud over Blacks in academia—but about educational debt and disenfranchisement. And I think questions around historic disenfranchisement of Blacks in academia, both those trying to matriculate through on their way to a degree and those reaching for tenure and other status positions within administration, are often neglected. 
"Higher education success requires leaders to not only stand up and say we are going to support African-American men," said the Lumina Foundation's Tina Gridiron-Smith. "It's about learning … and ensuring that learning enables employment, mobility and civic participation." That effort must be part of a strategy that has to include taking a look back at the historic treatment of Blacks in higher education, a look at not only the statistics revealed by the achievement gap, but what they say and why they exist. And, as Gridiron-Smith continued, we have to remember the end goal of the strategy.
We couple strategy with boldness, as Gridiron-Smith suggested, realizing that the two cannot be mutually exclusive, and increase our impetus on "expanding the playing field, expanding the opportunities for people who would not have otherwise been able to take advantage of higher education" and make sure that we are all playing our part to propel not only our Black men or our community forward, but the nation as a whole. Such was a stated goal of University System of Georgia Chancellor Hank Huckaby.
Huckaby announced that, at the current rates of increase in graduation rates, it would STILL take 50 years for Black males to catch up to their White counterparts. Fifty. Years. Fifty years is unacceptable, and it has to be the responsibility of the entire community to support and encourage the success of this critical subgroup of our national population. We have to elevate the standard, raise our expectations, and demand they are met.
UMBC President Dr. Freeman Hrabowski underscored the resounding idea that everyone must reach back and grab another, but took it a step further, calling for personal responsibility as well as pointed decision-making, in terms of associations: "Surround yourself with people who are about something," he said. It's hard to fail in a group full of success stories.
But Huckaby is right. "It's not just about numbers (though in one way it is) … it's about working with young men … and providing support," about realizing that these are people we're measuring. Not numbers. Not statistics. But face. Personalities. Families. Hopes. Dreams. Aspirations. When we take away numbers and make it personal, when the young men affected could be our sons or brothers or husbands or fathers, and not just numbers on a page, the plight becomes more real. The fight becomes personally-driven.
Because, after all, higher education is "not just about degrees. It's about learning," as Gridiron-Smith pointed out.